Steiner DBAL-I2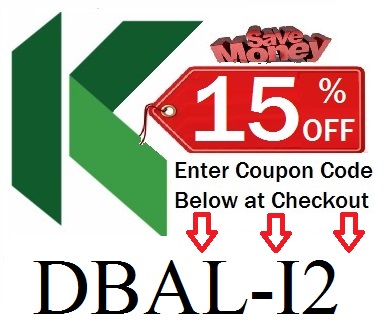 Please note that due to this recent nonsense of de-funding the police, inventory levels are hard to maintain and some products may not be available for weeks. Please call before you place your order if you are not willing to wait to make sure the item is available.


The AN/PEQ-2A  DBAL-I2  Intelligent combines an Infrared LASER Pointer and Infrared Illuminator in a lightweight, rugged metal housing. There is no visible LASER Pointer on this model.
The DBAL-I2
• Provides the same functionality
• Is smaller and lighter
• Is significantly shorter and leaves more rail space for other accessories
Built to perform under the most rigorous conditions and survive the harshest environments, the DBAL-I2 provides operators with a critical tool for use with Night Vision Devices.

Manufactured in the USA using the finest quality materials, with a 3 Year Warranty.
Law Enforcement/Military *Please call or email for discounts*
Available with either a visible green or red laser
Weight 8.0 oz.
Submersible to 5 meters

---
* Available with either a Visible Green or Red LASER or IR LASER Only (9007 Model)

*Item No. 9003 (Black Housing) - Green & Infrared LASER
*Item No. 9004 (Black Housing) - Red & Infrared LASER
*Item No. 9005 (Desert Sand) - Red & Infrared LASER
*Item No. 9006 (Desert Sand) - Green & Infrared LASER

*Item No. 9007 Backorder until Mid July (Black Housing) Infrared LASER Only
Item No.
Visible LASER
IR Pointer
IR Illuminator
Laser Color
Case Color
9007
Class Illa
< 5 mW
0.7 mW
Green
Desert Sand

Wavelength: No Visible LASER
Wavelength: IR LASER: 850nm  
   Wavelength: IR Illuminator: 835nm  
Beam Divergence: IR LASER: < 0.8 mRad
   Beam Divergence: IR Illuminator: 95 - 195 mrad
Range (Night/Day): IR LASER: > 300 m 
   Range (Night/Day): IR Illuminator: > 175 m
Operating Temperature: -40° C to +65° C   
   Battery Type: CR123A 
Battery Life (mode dependent): > 3 Hours  
Housing Material: Aircraft Aluminum  
   Housing Color: Black  
Weight (w/Battery): 8 oz  
   Dimensions: 3.5" (L) x 2.75" (W) x 1.59" (H)
   Waterproof: Submersible to 5m  
Mount Type: Quick-Disconnect HT Mount 
Bearing/Elevation Adjust: Yes   
   Activation Switch: Integrated Push Button  
   Remote Cable Pressure Pad Included: Yes  
Warranty: 3 Years  
Special Features: IR ONLY



Item#

Visible LASER

IR Pointer

IR Illuminator

LASER Color

Case Color




9003

Class Illa

Class I

N/A

Green

Black






| | |
| --- | --- |
| Laser Color | Green |
| Case Color | Black |
| Wavelength - Visible Green Laser | 532 nm |
| Wavelength - IR Laser | 850 nm |
| Beam Divergence - Visible Red or Green Laser | < 0.8 mRad |
| Beam Divergence - IR Laser | < 0.8 mRad |
| Range/Visibility (Night/Day)* - Visible Green Laser | 750 m / 15 m |
| Range/Visibility (Night/Day)* - IR Laser | > 250 m |
| Temperature | -20° C to +65° C |
| Battery | CR 123A |
| Battery Life (mode dependent) | > 3 hours |
| Material | Aircraft Aluminum |
| Color | Black |
| Weight (with battery) | 8.0 oz. |
| Dimensions | 3.5 (L) x 2.75 (W) x 1.59 (H) |
| Waterproof | Submersible to 5 m |
| Mount | QD HT Mount |
| Windage and Elevation Adjustment | Yes |
| Activation Switch | Integrated Push Button |
| Remote Cable Pressure Pad | Yes |
| Warranty | 3 Year |
| Special Features | Pre-drilled mounting for optional red dot sight or MIL-STD 1913 top rail |





9004

Class IIIa

Class I

N/A

Red

Black






| | |
| --- | --- |
| Laser Color | Red |
| Case Color | Black |
| Wavelength - Visible Red Laser | 635 nm |
| Wavelength - IR Laser | 850 nm |
| Beam Divergence - Visible Red or Green Laser | < 0.8 mRad |
| Beam Divergence - IR Laser | < 0.8 mRad |
| Range/Visibility (Night/Day)* - Visible Red Laser | 250 m / 5 m |
| Range/Visibility (Night/Day)* - IR Laser | > 250 m |
| Temperature | -40° C to +65° C |
| Battery | CR 123A |
| Battery Life (mode dependent) | > 3 hours |
| Material | Aircraft Aluminum |
| Color | Black |
| Weight (with battery) | 8.0 oz. |
| Dimensions | 3.5 (L) x 2.75 (W) x 1.59 (H) |
| Waterproof | Submersible to 5 m |
| Mount | QD HT Mount |
| Windage and Elevation Adjustment | Yes |
| Activation Switch | Integrated Push Button |
| Remote Cable Pressure Pad | Yes |
| Warranty | 3 Years |
| Special Features | Pre-drilled mounting for optional red dot sight or MIL-STD 1913 top rail |





9005

Class Illa

Class I

N/A

Red

Tan






| | |
| --- | --- |
| Laser Color | Red |
| Case Color | Desert Sand |
| Wavelength - Visible Red Laser | 635 nm |
| Wavelength - IR Laser | 850 nm |
| Beam Divergence - Visible Red or Green Laser | < 0.8 mRad |
| Beam Divergence - IR Laser | < 0.8 mRad |
| Range/Visibility (Night/Day)* - Visible Red Laser | 250 m / 5 m |
| Range/Visibility (Night/Day)* - IR Laser | > 250 m |
| Temperature | -40° C to +65° C |
| Battery | CR 123A |
| Battery Life (mode dependent) | > 3 hours |
| Material | Aircraft Aluminum |
| Color | Desert Tan |
| Weight (with battery) | 8.0 oz. |
| Dimensions | 3.5 (L) x 2.75 (W) x 1.59 (H) |
| Waterproof | Submersible to 5 m |
| Mount | QD HT Mount |
| Windage and Elevation Adjustment | Yes |
| Activation Switch | Integrated Push Button |
| Remote Cable Pressure Pad | Yes |
| Warranty | 3 Years |
| Special Features | Pre-drilled mounting for optional red dot sight or MIL-STD 1913 top rail |





9006

Class IIIa

Class I

N/A

Green

Tan






| | |
| --- | --- |
| Laser Color | Green |
| Case Color | Desert Sand |
| Wavelength - Visible Green Laser | 532 nm |
| Beam Divergence - Visible Red or Green Laser | < 0.8 mRad |
| Beam Divergence - IR Laser | < 0.8 mRad |
| Range/Visibility (Night/Day)* - Visible Green Laser | 750 m / 15 m |
| Range/Visibility (Night/Day)* - IR Laser | > 250 m |
| Temperature | 0° C to +55° C |
| Battery | CR 123A |
| Battery Life (mode dependent) | > 3 hours |
| Material | Aircraft Aluminum |
| Color | Desert Sand |
| Weight (with battery) | 8.0 oz. |
| Dimensions | 3.5 (L) x 2.75 (W) x 1.59 (H) |
| Waterproof | Submersible to 5 m |
| Mount | QD HT Mount |
| Windage and Elevation Adjustment | Yes |
| Activation Switch | Integrated Push Button |
| Remote Cable Pressure Pad | Yes |
| Warranty | 3 Years |
| Special Features | Pre-drilled mounting for optional red dot sight or MIL-STD 1913 top rail |





9007

None

Class I

>4 mW Class 3r

N/A

Black





LASER Type:
IR LASER - Class I 
IR Illuminator - Class IIIr    
---
Power Output:
IR LASER Pointer <0.7mW (non LED)
Beam Divergence: <0.8 mRAD
Wavelength:  850nm
Range/Visibility (Night): >250m (274 yards)
---
IR Illuminator: (9007 Only) >4mW ClassIIIr
Beam Divergence: 95 - 195 mRad
Wavelength:  835nm
Range/Visibility (Night) ≤175m (191.4yds)
---

850nm Low Output: <300mW: Yes
High/Low Operation: Yes
Includes Pressure Pad Switch: Yes
Pushbutton Activation: Yes
Remote Cable Activation: Yes (Pressure Pad Switch)
Momentary On: Yes
Constant On: Yes
Windage/Elevation Adjustable: Yes
Quick Detachable HT Mount: Yes
Mounts to MIL-STD 1913 Picatinny: Yes
(1) CR123A Battery Operation: Yes
Battery Life: >3 Hours
Waterproof: Submersion in Meters: 5 meters
Weight in ounces: 8oz / Weight in grams: 227g
Size: Length = 3.5" (91.4 mm) / Width = 2.75" (69.9 mm) / Height = 1.59" (40.4 mm)
Aircraft Aluminum 6061-T6 w/Class III Hard Anodized Housing: Yes
Temperature Range: 40°C(-40°F) to +65°C(149°F)
Max Storage Temperature: 80°C (176°F)
Warranty in Years: 3 Years
 
Optional Accessories:
9101 (Old LDI PN: FA05363-01) Exit Port Cover - Visible/IR Pointer - Black

9111 (Old LDI PN: FA05805-01) CR123A Battery Cap - Black

9112 (Old LDI PN: FA05805-03) CR123A Battery Cap - Tan

9113 (Old LDI PN: FA06393-01) CR23A Battery Cap STRAP (For 9111) - Black

9114 (Old LDI PN: FA06393-03) CR123A Battery Cap STRAP (For 9112) - Tan

9120 (Old LDI PN: FA05063-7) 7" Right Angle Remote Cable Pressure Pad Switch

9121 (Old LDI PN: FA05219-7) 7" Straight Remote Cable Pressure Pad Switch

9130 (Old LDI PN: FA05867-01) Accessory Adapter Plate for MRD

9136 (Old LDI PN: FA05930-01) Set of 5 Optical Pattern Generators, IR Pointer - Black

9137 (Old LDI PN: FA05238-01) 80° Optical Diffuser - Black

9139 (Old LDI PN: FA06147-01) Neutral Density Filter, Dust Cover - Black

9145 (Old LDI PN: FA06146-01) Dual Remote Cable Pressure Pad Switch - Black 

Available with either a visible green or red laser
Weight 8.0 oz.
Submersible to 5 m
Item No. 9003 (Black) - Green Laser.  MSRP $999
Item No. 9004 (Black) - Red Laser. MSRP $919
Item No. 9005 (Desert Sand) - Red Laser.  MSRP $919
Item No. 9006 (Desert Sand) - Green Laser. MSRP $999
Item No. 9007 (Black). No laser. IR Pointer and IR LED Illuminator. MSRP $999 - See more at: http://www.steiner-optics.com/laser-devices/dbal-i2#sthash.YXKr4uyG.dpuf