Steiner Navigator Pro 7x50
DISCONTINUED
Marine 7x50 Binoculars
7655 Navigator Pro
7155 Navigator Pro w/Compass
---

The Porro Prism Navigator Pro Series from Steiner is the choice for recreational boaters, weekend anglers and hobby sailors. It offers exceptional performance for the price with many of the features found on premium, world-famous Steiner marine binoculars. Although not built to military specification, they will provide a lifetime of use for most water enthusiasts.
Delivers excellent image clarity, sharp definition and contrast, and oversized light-gathering objective for bright picture in low light
Magnification 7x
Weight 36.3 oz
Width 8.1
Height 5.5
Item no. 7655 or 7155 (w/Compass)

Marine Binoculars
It's not just wet. It's a whole different world. Fogbound mornings, afternoons of glaring sun and salt spray, nights like floating on ink. Always in motion, temperatures all over the board, distances that challenge land-bound perceptions. Steiner marine optics were built for this: waterproof, corrosion-proof, always crystal-clear, with special coatings, construction and capabilities specifically created for a water-borne life. Enjoy.

Rubber Armoring - All STEINER binoculars come standard with rhino tough rubber armor. Not only does this protect the binoculars from shock and damage, but it is also soft and comfortable in your hands. Premium models, like this Navigator Pro & Navigator Pro C Models feature STEINER's innovative NBR Longlife Armor formula, initially developed for increased durability under extreme conditions at sea and military applications. Clean all rubber armor only with damp cloth.
---
     The ability to see what others don't. That's what Steiner brings to your side: razor-edge image clarity, optimum depth And color, superior ability to probe, plan and engage with force-multiplying stealth, surprise and impact. After 67 years of deployment and constant improvement, no optic serves your mission and your troops better.
PRODUCT FEATURES: 

* High Contrast Optics...provides bright, sharply contoured images with natural color definition for outstanding viewing quality suitable for both beginners and professionals.
* Sports-Auto Focus™ System...lets you focus each eyepiece to your vision once, then keeps images razor sharp from 20 yards to infinity. No more chasing focus on moving objects.
* 7x Magnification...is the marine standard, with a wide, stable image for tracking other boats, buoys and bridge numbers even in rough water.
* Makrolon® Housing...is durable polycarbonate with NBR Long Life rubber armoring, creating a lightweight, rugged chassis that withstands 11 Gs of impact. Impervious to harsh conditions for generations of trusted use.
*  N2 Injection™ System...seals 14-psi pressurized dry nitrogen into the optic, for fog-proof clarity in any condition - from arctic cold to desert heat.
*  Floating Prism System...uses flexible silicone lens mount to absorb severe shock, impact and abuse without damage.
* ClicLoc® System...attaches and releases neck strap or harness instantly with push button ease and designed so binoculars hang straight and action-ready.
* Optimized Exterior Design...with larger positive grip.
* Waterproof / Fogproof / Shockproof...durable construction you can trust to stand up to any cold or wet conditions...Waterproof to depths of 33 feet...and rugged enough to withstand impact testing to 900 G's on all optical & electronic components.
Ordering Part#
7155
7655
Magnification

7X

Objective Lens Size

50mm

Optics Systems

High Contrast

Close Focus

66'

Focus System

Sports-Auto-Focus

Luminosity

51

Exit Pupil (mm)

7.1mm

Dimension (H x W x L)

5.5 x 8.1 x 3.0

Twilight Factor

18.7

Weight

36.3 oz

Diopter Adjustment Range

+4 to -4

Compass

HD Stabilized

N/A

Illumination Control

Yes

N/A

Neck Strap

Neoprene

Neck Strap Adjustment

ClicoLoc®

Rain Protection Cap

Yes

Carry Case

Yes

Reticle

No

Eyecups

Cylindrical

Rubber Armoring

NBR Long Life

Nitrogen Filled

Yes

Operating Temp Range

-13°F to +145°F

Objective Lens Covers

Included

Waterproof/Fogproof

Submersible to 33'

Battery

CR1/3n

Special Features

Steiner Nano Protection®

Warranty

Heritage Warranty

Color

Black
---
Accessories & Add-Ons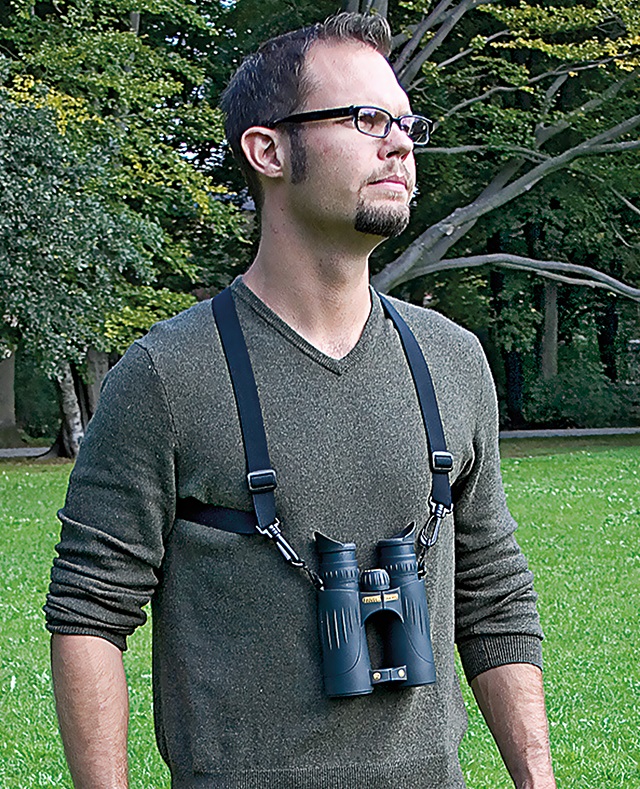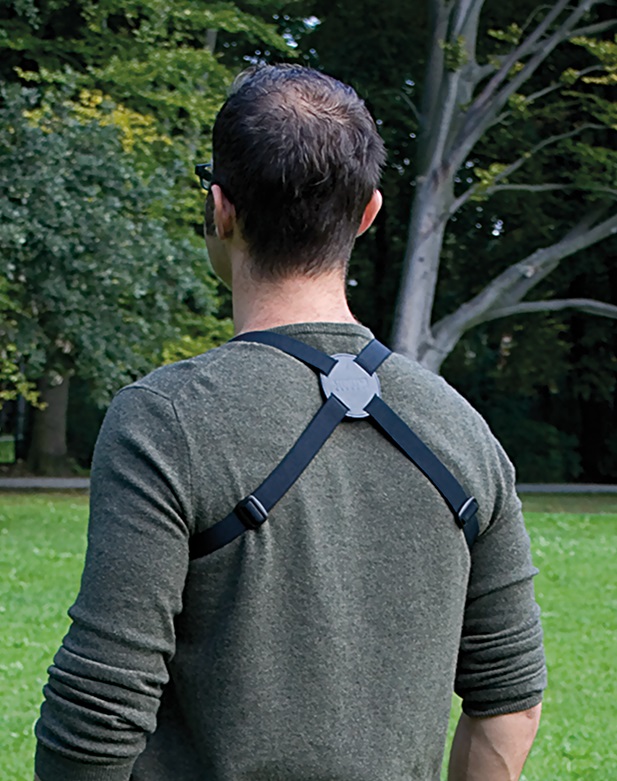 Keep those binos secure and ready to go
The Steiner ClicLoc body harness allows hands-free binocular carry. Raise the binoculars to your eyes for quick viewing; return it to chest when done. Binocular is securely attached to the adjustable harness and has removable quick-release buckles.
Fits all models except compacts
ITEM 986
---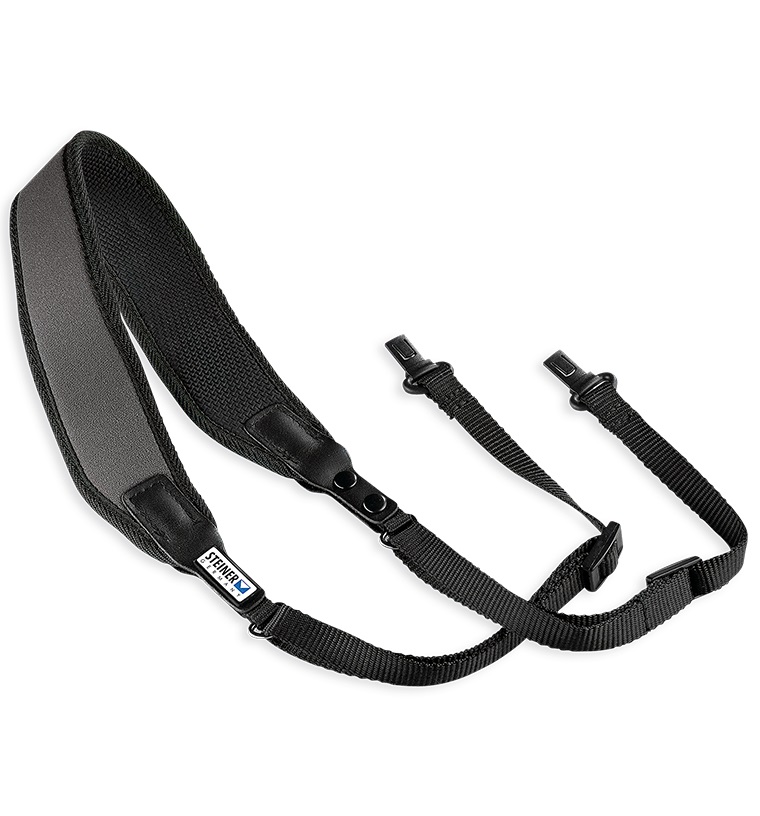 Super cushioned neoprene neck strap makes lightweight binoculars feel even lighter.
Clic-Loc buckle system for instant removal.
ITEM NO. 7680/3 - fits all models, except compacts.
---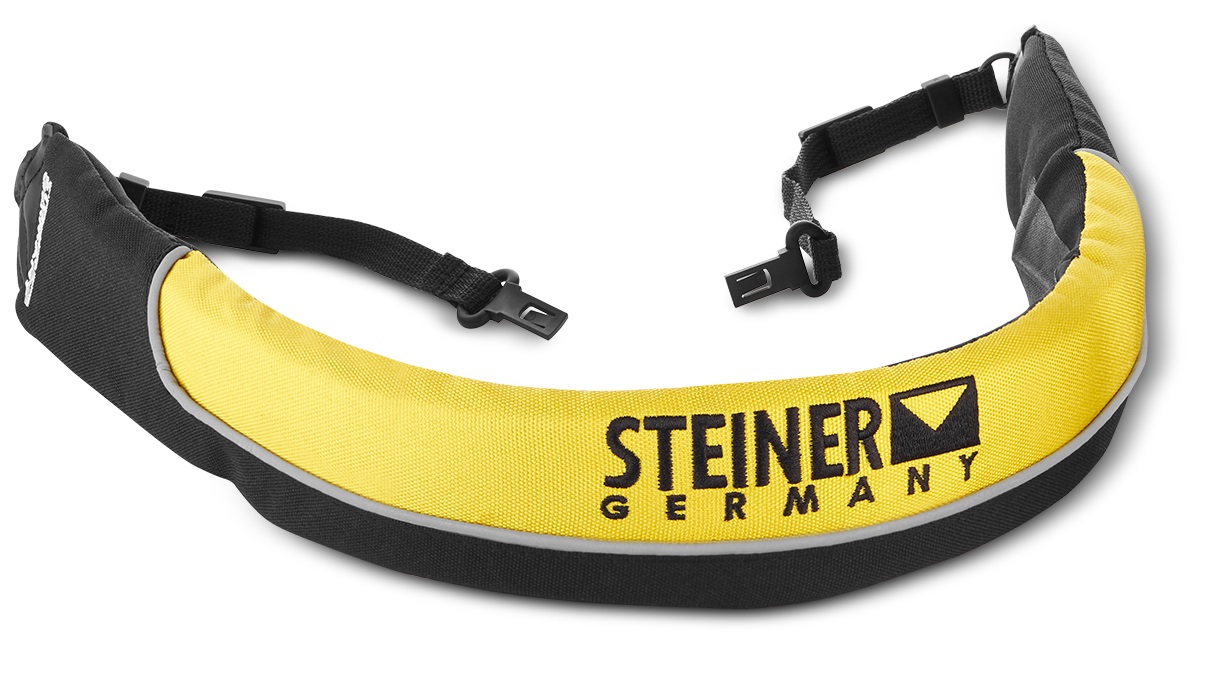 Padded in a visible yellow, long-lasting waterproof jacket, the Steiner marine binocular Floating Strap adapts to all 7x50 binoculars and many others.
Item Number 768 - For all loop fastening models
---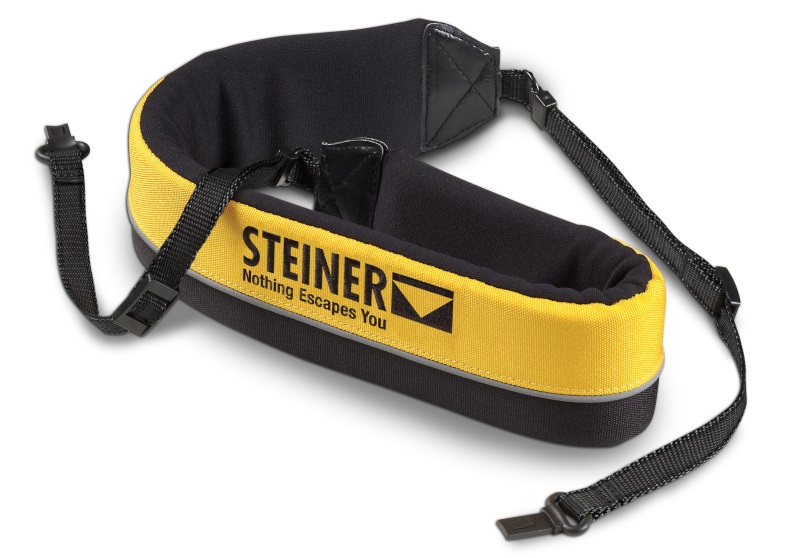 Steiner's Marine Binoculars don't mind getting wet - but you don't want to drop them overboard!
Unless they're sporting this floating strap, that is. The high density foam keeps them from sinking even in the roughest water, and the high visibility yellow makes them easy to see and retrieve.
The patented ClicLoc System attaches to your Steiner binoculars with an easy snap: just like fastening your seat belt, making it incredibly easy to switch between neck straps.
Two models:
7680/3 fits Navigator Pro, Commander and Global Commander 7x50 models
76830/4 fits Navigator Pro 7x30 model only
Click images below to View Video
---