Steiner OTAL-Classic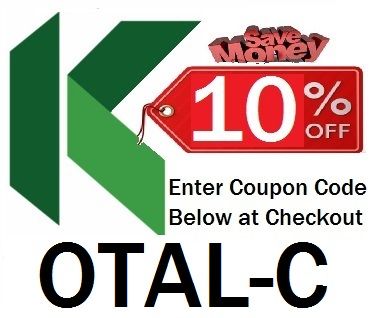 ONLY the INFRARED (9056 - Formerly the 9054) is Available and in stock

Please note that due to this recent nonsense of de-funding the police, inventory levels are hard to maintain and some products may not be available for weeks. Please call before you place your order if you are not willing to wait to make sure the item is available.
     The rugged and compact OTAL-C (Classic) LASER is used by Military and Law Enforcement agencies worldwide. The OTAL-C is designed with the latest cutting edge technology that allows them to be mounted behind the front sight on M-4 style rifles and the LASER is offset to project around the front sight. These LASER's align with the center of the barrel.
     Classic models are equipped with a RED Visible Pointer (9055) or an Eye-Safe Infrared (9056) Pointer (Old LDI Part # 19206 or 19217).
     Since they are designed with a Low Profile housing, you can mount the OTAL-Classic in front of scopes, HOLOgraphic sights or Night Vision Devices.

Visible RED (9055) LASER -

DISCONTINUED



Eye-Safe INFRARED (9056) LASER
Weight 4.9 oz.
Submersible to 5 m
Item No. 9055 (Replaces 9053)
Item No. 9056 (Replaces 9054)

Manufactured in the USA using the finest quality materials
Comes Standard with a 3 Year Warranty.

LICENSE REQUIRED TO EXPORT (KERIF NIGHT VISION DOES NOT EXPORT)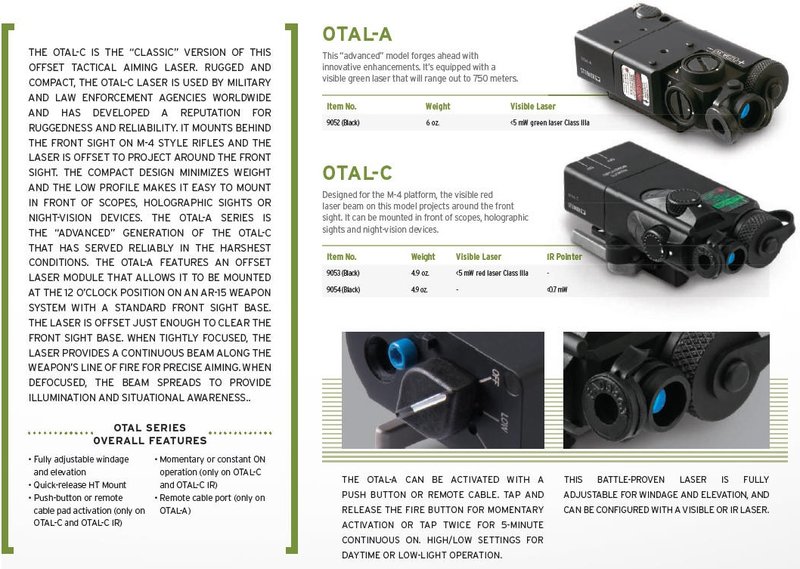 Features
  *  Compact design to minimize weight
  *  Low profile allows them to be mounted in front of scopes, HOLOgraphic sights or Night Vision Devices
  *  Rugged Aerospace Aluminum housing meets MIL-STD-810G standards, MIL-SPEC Type III Hardcoat Anodized
  *  Hi-Power & Lo-Power (Class I) modes of operation
  *  Fully adjustable for Windage & Elevation for Pin-Point Accuracy
  *  Mounts on all MIL-SPEC-1913 rails
  *  Waterproof to 5 Meters
 

Supplied with:
Quick Release HT Mount, (1) 1.5-Volt AA Battery, 7" Right Angle Remote Cable Pressure Pad Switch