Steiner 8793 S332 Prism Sight
BUILT LIKE A TANK! The Steiner S332 (3x Zoom) is designed and engineered to be the best sight in the market due to the combination of optical quality, field of view, eye relief and a large eye box.

The S-Series provides enhanced accuracy and quick target acquisition in a compact size with a bright and brilliant optical quality. They are easy to mount and simple to use becoming the most effective and convenient sights in the market.
P/N: 8793 (3X) P7TR Reticle / )  P/N: 8794 (4X) P7TR Reticle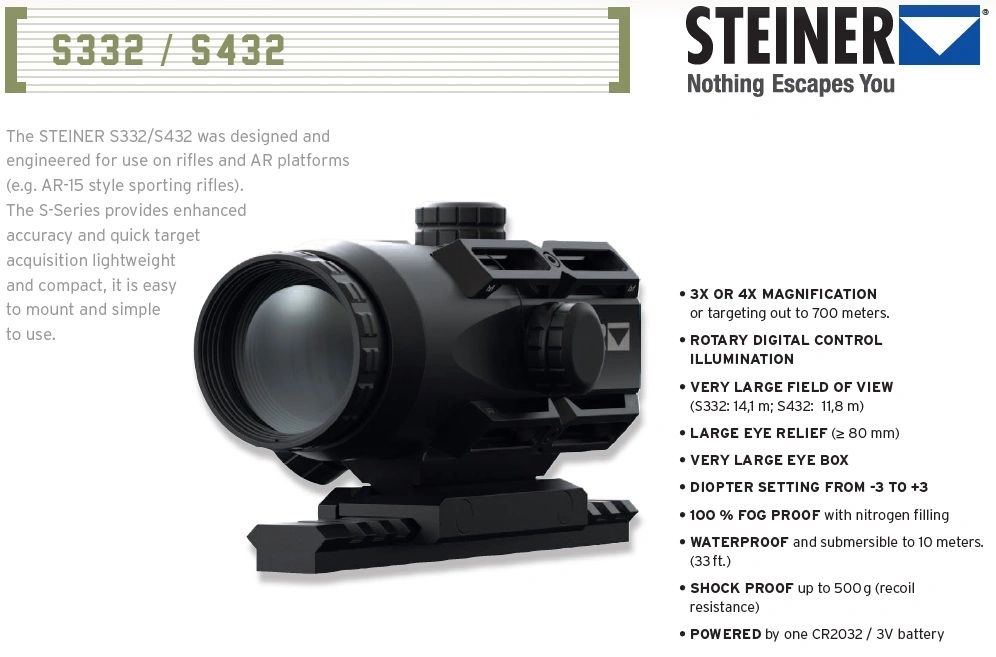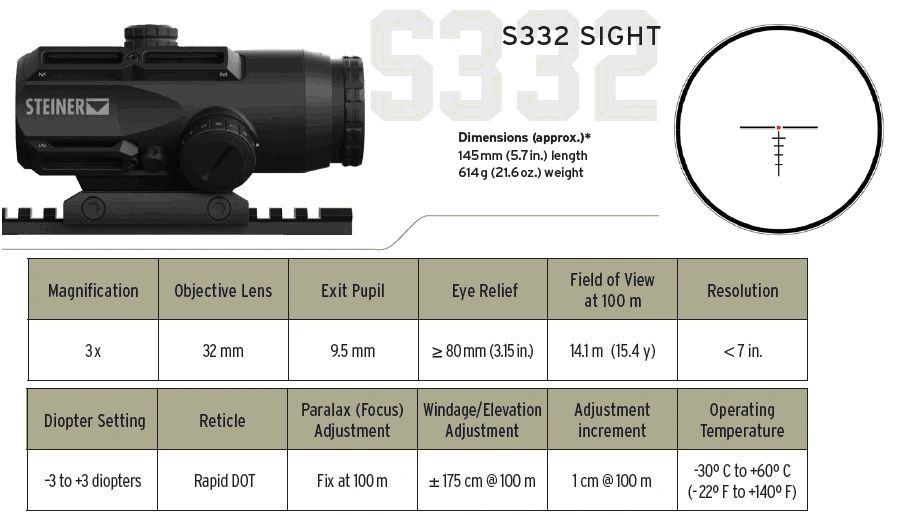 This Next-Generation Prism Battle Sight has it all: A wider Field-of-View, A larger Eye Box and Eye Relief, Faster Acquisition, Simple Operation, Unmatched Optics and Accuracy. If you don't have it, you'll miss it.
Product Features:



An Unmatched FOV (Field of View) (14.1 m)
Guarantees perfect perception of your surroundings at all times while the large eye relief (more than 80mm) allows comfortable positioning in every situation.


3x Magnification
for targeting out to 700 meters.
A Large Eye Relief
together with the excellent illumination settings (Rotary Digital Control) allows the operator to be effective in any environment.

The S-Series Ruggedness

Is Designed to never fail: it is waterproof to 10 meters (33ft.), 100% fog-proof (nitrogen filled) and can withstand up to 900Gs.