Steiner TOR LASER & Lights
***Limited Stock Available***
P/N:
7001 TOR FUSION
(5mW
GREEN LASER
+ WHITE LED LIGHT)
Combat-worthy Lights and LASER's, aluminum clad and Steiner strong, built to expose, blind and target with maximum impact. Up to any challenge...just like you. Click here to buy. https://kerifnv.com/products/tor-torch

The TOR TORCH only has a Rail-Mounted White Light, but if you wanted to combine an Aiming LASER specifically designed for pistols, then the TOR Fusion is the model you need. Both units share an identical housing and are small enough to fit inside the majority of all commercially produced holsters on the market, but the electronics incorporating the LASER are missing from the TOR Torch.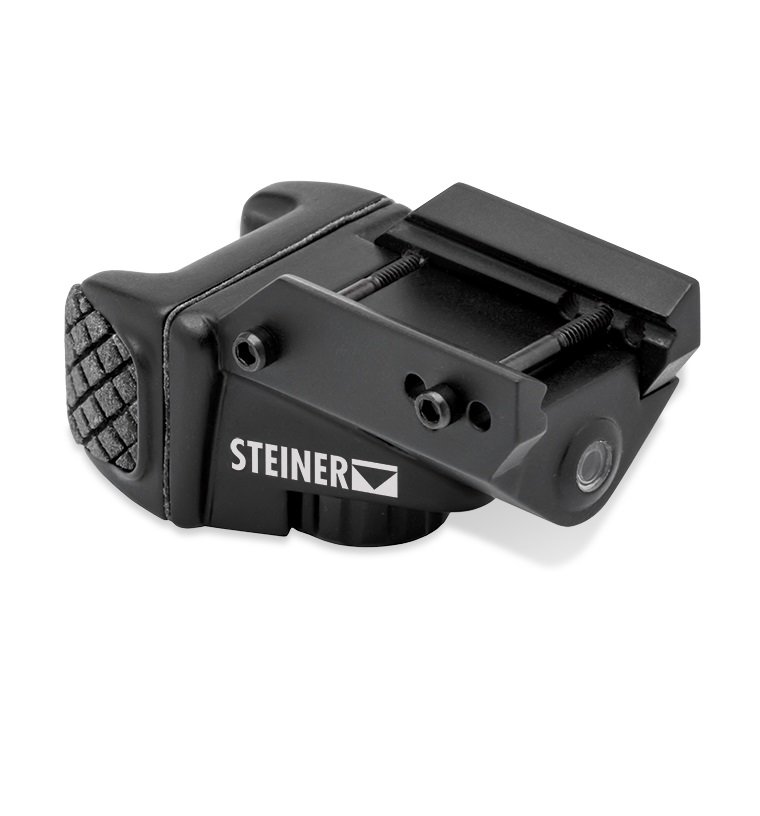 The new TOR Fusion, TOR Mini, and TOR Micro aiming LASER's features left and right fire buttons for ambidextrous use and ares available in Red (635nm) or Green (520nm) Visible LASER's. These TOR models are based on mil spec engineering, resulting in a device that is tested and proven to operate in extreme climates and conditions including ultra-cold weather, a known weak area of operation for competitor products. Ruggedly built with a Type III Hard-Anodized machined aluminum housing, these TOR models are framed by a rail mount and illuminator bezel, ambient sealed, dustproof, and is splash-proof to IP54 standards. https://kerifnv.com/products/tor-fusion

Other features of the TOR Fusion, TOR Mini, and TOR Micro aiming LASER's include Windage and Elevation bore sight adjustment screws, user selectable modes, adjustable LASER and illuminator power, optional auto-on and boost mode.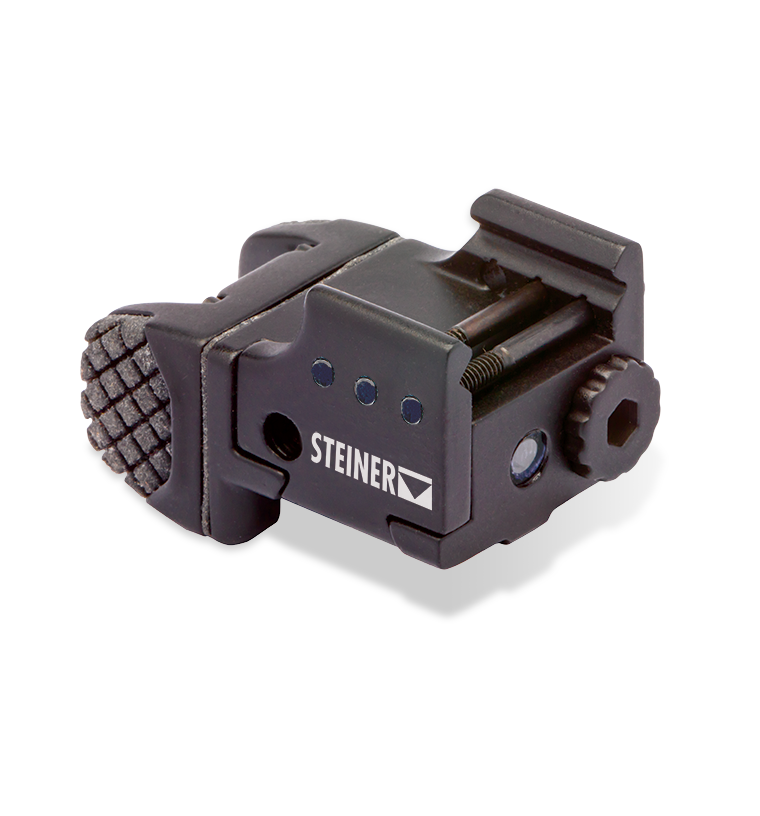 For night, low light or difficult to see in environments, the TOR Fusion & TOR Torch model's offer a cool white LED and the total internal reflector produces a uniform circular illumination spot in addition to a wide-angle flood lighting for total situational awareness. Incorporating a proprietary patented constant power drive circuit to ensure that the LASER output remains stable throughout the life of the battery, the TOR Fusion, Tor Mini, and TOR Micro aiming LASER's also feature a convenient Low Battery indicator for remaining energy status. This stable output feature can also be relied upon with the TOR Fusion and TOR Torch White Light Illuminator.

The universal rail mount on these TOR models will fit all pistols that have a Picatinny or Weaver style rail forward of the trigger guard. This design of the TOR allows for optimum positioning of the laser so that the fire buttons are easily accessible for a wide range of users. https://kerifnv.com/products/tor-mini

For the TOR Fusion and TOR Mini; when set to the 'Auto-On' Mode, an on-board accelerometer senses the position of the pistol automatically powering on the LASER when the pistol is drawn from a holster and raised to aiming or firing position. This feature will also work when the pistol is picked up from lying on its side. For the TOR Torch, the 'Auto-On' electronics will activate the Light. The light will automatically turn itself off when the pistol is holstered or set down. When set to Boost Mode, the TOR Fusion, TOR Torch, and TOR Mini will automatically come on to maximum power, no matter what level they were set on, including off. After one minute of run time, these TOR models will automatically return to the previous power level.

ITEM#

7001 & 7005

Material

Type III Hard Anodized Machined Aluminum

Housing Color

Black

LASER Color
Green Class 3R
7001, 7003 & 7004
Red Class 3R
7005, 7006 & 7007

Wavelength

Green Class 3R
7001, 7003 & 7004

Red Class 3R
7005, 7006 & 7007
Max LASER Power

5.0 mW (7001, 7003, 7005 & 7006)


LASER Spot Divergence
(7001/7003/7004/7005/7006/7007)


1.0 +/- 0.2 mrad

LED Color
(7001/7002/7005)

Cool White - 6000K


LED Beam Divergence
(7001/7002/7005)

24 Degrees @ 10% Max Intensity
11 Degrees @ 50% Max Intensity

LED Spot Diameter
(7001/7002/7005)


15' @ 75', 50% Max l

Beam Distance (Throw)
(7001/7003/7005/7006 - Fusion/Mini)


130m @ 350 Lumen/ 150m @ 470 Lumen

Battery

CR123A (7001/7002/7005 - Fusion/Torch)
DL 1/3N (7003/7006 - Mini)
(6) AG4 Silver Oxide (7004/7007 - Micro)

Run Time (LASER)
(7001/7003/7005/7006 - Fusion/Mini)


22 Hrs @ 2mW / 8 Hrs @ 5mW

Run Time (Light)
(7001/7002/7005 - Fusion/Torch)


3 Hrs @ 140 Lumen / 0.7 Hrs @ 350 Lumen

Run Time (LASER)
(7004/7007 - Micro)

2 Hrs @ 1.2mW

Low Battery Indicator (All Models)

Yes

Boost Mode

Yes (Except Micro Models)

Environment (All Models)


Dustproof & Splashproof to IP54

Operating Temp (All Models)

-25°C to +55°C

Storage Temp (All Models)

-40°C to +70°C

Warranty (All Models)

2 Years