ATN ThOR 640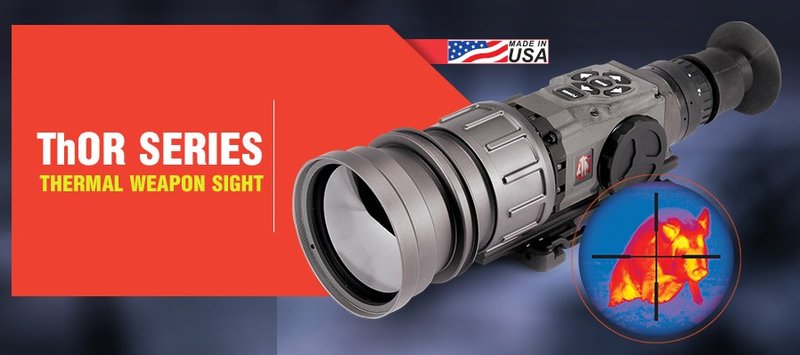 640 x 480 Sensor Resolution, ThOR HD 640
P/N: TIWSTH641A, 19mm, ThOR HD 1 - 10X
P/N: TIWSTH642A, 25mm, ThOR HD 1.5 - 15X
P/N: TIWSTH643A, 50mm, ThOR HD 2.5 - 25X
P/N: TIWSTH645A, 100mm, ThOR HD 5 - 40X

ThOR Kits Include: Rubber Eyecup, (3) CR123A Lithium Battery, Operators Manual, Hard Carry/Storage Case, Lens Cleaning Tissue, Warranty Card, and Quick Release Mount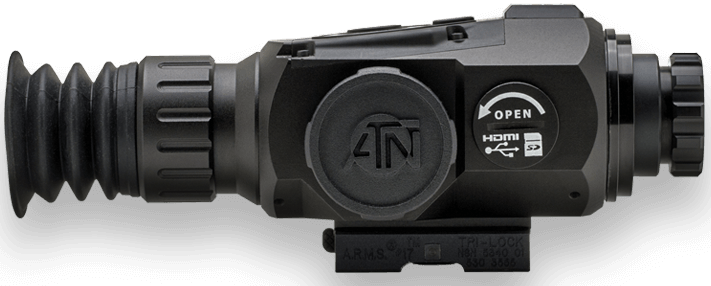 The most technologically advanced line of thermal rifle scopes on the market bar none! The all new Obsidian "T" II Thermal core beats at the heart of our systems. More power, more features, smaller packaging, and lower cost have allowed ATN to make the biggest update to its award winning thermal product line. Record videos and photos onto a Micro SD card. Never again forget to record that perfect shot with ATN's patented RAV (Recoil Activated Video). Use ATN's Smart Range Finder to quickly range in on your target and allow the ballistic calculator to make instantaneous corrections to your POI on the fly. Smooth Zoom, built in Wi-Fi, Bluetooth, 3D Gyroscope, 3D Accelerometer, 3D Magnetometer are but a few of the features and sensors packed into these incredible systems.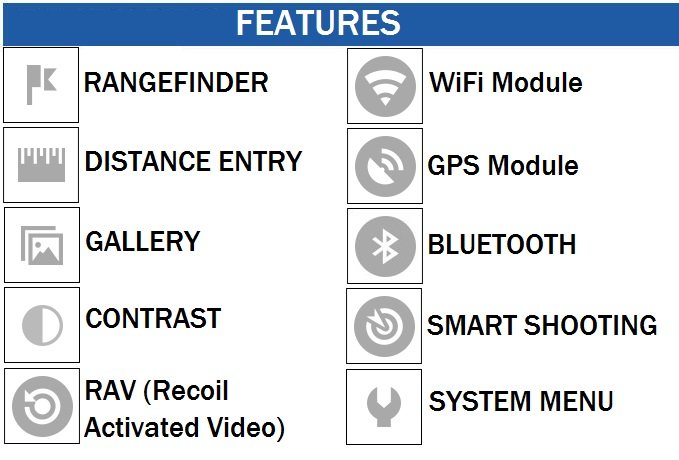 HOME SCREEN
First screen you'll see after switching on the device is Home Screen. It consist of Scales, Status Bar icons and different Information Widgets.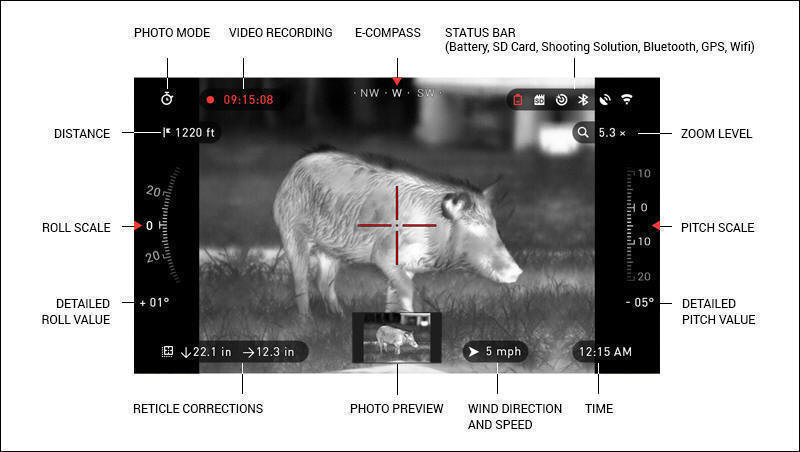 SCALES
E-Compass Scale shows yaw angle based on e-Magnetometer data.
Roll Scale shows rifle cant based on internal 3D Gyroscope.
Pitch Scale shows rifle inclination based on internal 3D Gyroscope.
STATUS BAR
Its job is to display information about the current state of the system.
Currently inactive icons become invisible, so you may see only the important
information at the moment:
• Battery — appears when energy level is low;
• SD Card — shows the presence or absence (red icon) of memory card;
• Shooting Solution, Bluetooth, GPS and WiFi — shows enable or disable the function.
WIDGETS
They are interface elements which provide quick access to useful information.
There are several types of widgets:
• icons without value — is used for mode displaying (Photo and Video Modes);
• only numerical value (Detailed Roll and Pitch Values);
• icons with a numerical value;
• Photo Preview (appears in the bottom of the home-screen, after the photo was taken).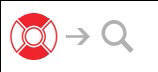 ZOOM LEVEL By pressing and holding the UP or DOWN button on keypad you will be able to Zoom IN and OUT. Current Zoom Level is displayed at the Zoom widget on the Home-screen.
 
NOTE
When the device is launched for the first time you'll need to configure the lens option in the pop-up window before zooming.
While using Smart Shooting Solution your reticle can be displaced from the center point of the screen. Then during Zoom In action it will move to a center.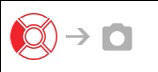 TAKING PHOTOS Press the LEFT button to TAKE A PHOTO.
Depending on the selected mode you will make one or several photos. You can
choose from various photo modes in the System Menu.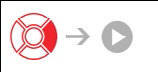 VIDEO RECORDING By pressing the RIGHT button you will be able to RECORD VIDEO (if you use Normal Mode) or START RAV (if Recoil Activated Video mode is on). You can switch the video recording modes in the System Menu.
NOTE
Your recording will automatically stop when the memory card is full.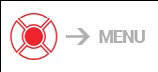 SHORTCUT CAROUSEL
The CENTER button opens the menu and close it down when pressed again.
THERMAL VISION
Detect your prey with the power of thermal. Take your shot with confidence using the help of Smart Shooting Solutions. Record everything thing with the press of a button. Share with your friends and family.
DETECTION & RECOGNITION RANGES


Human Detection
1.5 pixels / 0.75m = 2 pixels/meter
625 m/2,051 feet/683.8 yds - 19mm
800 m/2,625 feet/874.9 yds - 25mm
1500 m/4,921 feet/1,640 yds - 50mm
2500 m/8,202 feet/2,734 yds - 100mm
 
---


Human Recognition
6 pixels / 0.75m = 8 pixels/meter
280 m/918.6 feet/306.2 yds - 19mm
400 m/1,312 feet/437.4 yds - 25mm
600 m/1,969 feet/656.2 yds - 50mm
1100 m/3,609 feet/1,203 yds - 100mm
 
---


Human Identification
12 pixels / 0.75m = 16 pixels/meter
170 m/557.7 feet/185.9 yds - 19mm
250 m/820.2 feet/273.4 yds - 25mm
360 m/1,181 feet/393.7 yds - 50mm
600 m/1,969 feet/656.2 yds - 100mm
---
At billion cycles' per second, the ATN Core pushes optics into the 21st century!
Utilizing high-resolution sensor with distinct night vision capability.
The Obsidian Core is a highly specialized computer that is designed to run a suite of sensors and crunch huge files in a blink of an eye.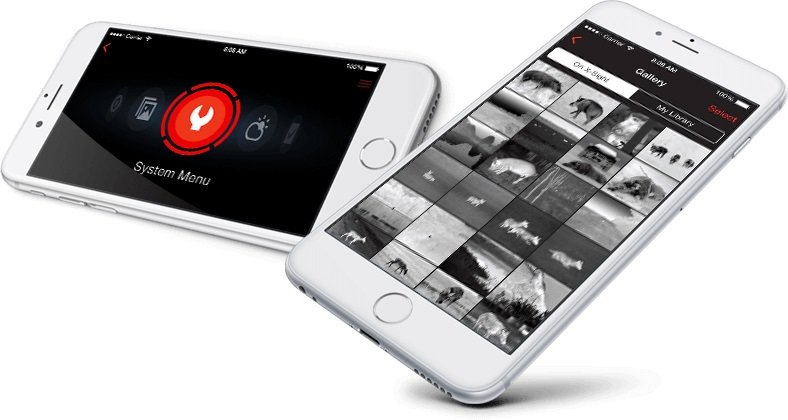 It's as easy as setting up your Smartphone and like your phone, the ATN ThOR offers plenty of customization to make your ATN X-HD device.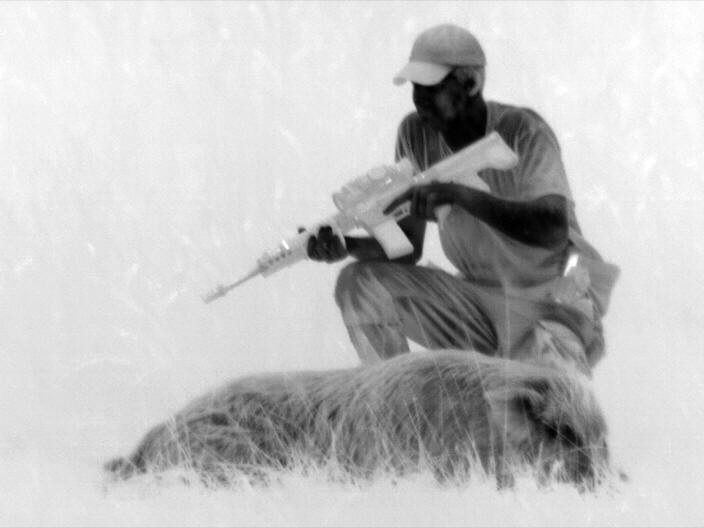 TECHNICAL SPECIFICATIONS
Sensor

640 x 480

 
19mm   
25mm
50mm
100mm

Magnification

1X - 10 X
1.5X - 15X
2.5X - 25X
5X - 50X
Angle of View
32 x 25
24 x 19
12.5 x 9.7
6 x 4.7
Objective Lens
19mm   
25mm
50mm
100mm
Weight in Pounds
1.55 lbs
1.55 lbs
1.85 lbs
2.75 lbs
Weight in Kilograms
0.68 kg
0.68 kg
0.84 kg
1.24 kg
Human Detection Range
625 m
800 m
1500 m
2500 m
Human Recognition Range
280 m
400 m
600 m
1100 m
Human Identification Range
170 m
250 m
360 m
600 m
Micro Display

HD Display

Core
ATN Obsidian "T" II
Eye Relief
65 mm
IP Rating
Weather resistant
Video Record Resolution
1280 x 960 at 30 fps
Microphone
Yes
MicroSD Card
From 4 to 64 GB
Micro USB
External Battery Pack
Micro HDMI
Yes
WiFi (Streaming, Gallery & Controls)
iOS & Android
Bluetooth
4.1
GPS (Geo-tagging, Elevation, etc.)
Yes
3D Gyroscope
Yes - GS7
3D Accelerometer
Yes
3D Magnetometer
Yes
E-Barometer
Yes
Smart range finder
Yes
Smart Shooting Solution
Yes
RAV (Recoil Activated Video)
Yes
E-Compass
Yes
Smooth Zoom
Yes
Reticles
Multiple Patterns & Color Options
Mount
Picatinny, Interchangeable
Compatible Mounts
A.R.M.S.® #17® (single lever)
A.R.M.S.® #35® (double lever)
LaRue LT270
American Defense (AD-170)
Battery Life (Li-ion)
8 hours
Battery Type
4 AA (Lithium Recommended)
Dimensions - 19mm
6.85" x 3.16" x 3.14"/174 mm x 80 mm x 80 mm
Dimensions - 25mm
6.85" x 3.16" x 3.14"/174 mm x 80 mm x 80 mm
Dimensions - 50mm
8.81" x 3.16" x 3.14"/224 mm x 80 mm x 80 mm
Dimensions - 100mm
10.67" x 3.97" x 3.47"/271 mm x 101 mm x 88 mm
Warranty

(3) Three Years
PROFILE MANAGER
     Save all the Ballistic and Zeroing-in data in the profile Manager for every weapon that you plan to use the Thor-HD on. No worries about setting everything up every time. Just create a new profile and you are ready to go.
---
SMOOTH ZOOM      
Unlike many traditional optics, the silky smooth zoom helps you get up close and personal with everything you're looking at.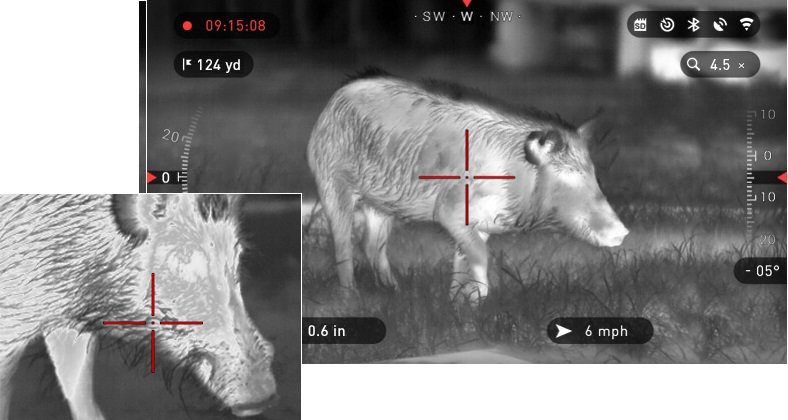 SMART SHOOTING SOLUTION
Ballistic calculators were never this easy. No more charts, complex reticles, and calculators. The ATN Obsidian Shooting Solution does it all. Range in with your Smart Range Finder, enter your wind readings and let the Obsidian Core do the rest. Turn through the wind, change your incline angle, adjust distance and instantaneously your point of impact will shift to have the perfect shot every time.

SMART RANGEFINDER
ATN's Patent Pending Smart Range Finder will make your life easier than ever. With only two clicks and a simple shift of the scope you will be able to range your target. Once ranged in your reticle will automatically adjust its point of impact. No more guessing, chart memorization or complex calculations.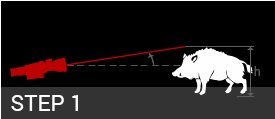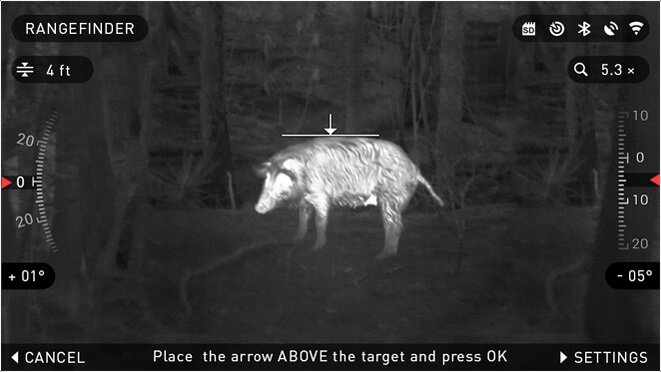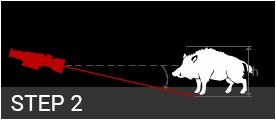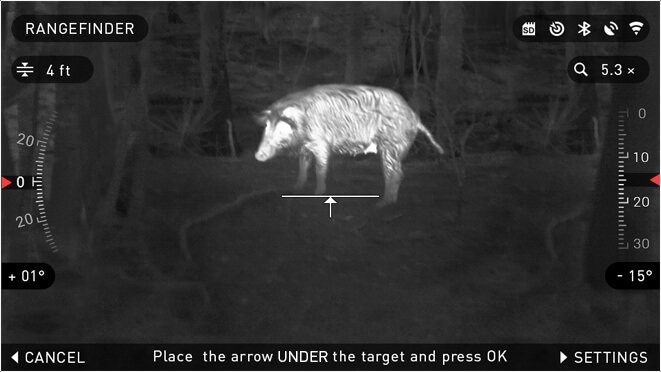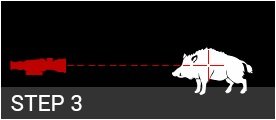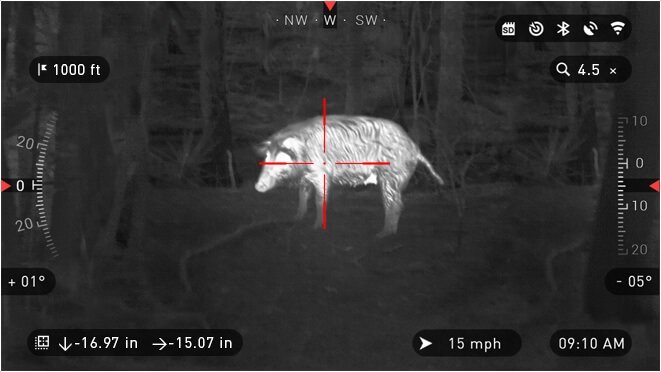 RECOIL ACTIVATED VIDEO (RAV)  
Recoil Activated Video (patent pending) offers a unique approach to taking videos with your Smart Sight. RAV offers you an ability to take a video of before, during and after your shot has been fired. Perfect for those hunting moments when getting your target far outweighs the importance of remembering to turn on your video record. Simply set your RAV to ON, set your parameters and anytime your Pull the Trigger (RAV is activated from the recoil of your weapon) the sight will record a number of seconds before your shot, and a number of seconds after. All conveniently organized as one continuous video. Press the RIGHT button to Start Video recording. Press RIGHT button again to stop Video recording.

     You have more important things to worry about then remembering to press the record button before each kill shot. But boy wouldn't it be nice to have that video afterwards? Recoil Activated Video (RAV) takes care of all your worries. Just relax and focus on your game and let the Obsidian Core do the heavy lifting.      

When you set your video record to RAV, the system buffers everything your scope sees. As the trigger is pulled you are left with a full video of what you saw before the shot was taken, the moment of, and as much video after as you care for.
Make capturing your experiences in stunning HD a regular part of your adventures.
No more missed opportunities for that once in a lifetime moment.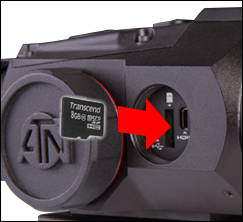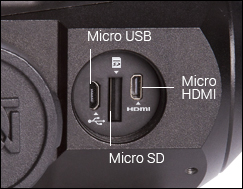 ---
SMART HD CHANNEL
When you're ready to show off your hunt, ATN makes it easier than ever to capture and share your videos with your friends and family back home and online by providing a Smart HD Channel. Simply download your video and share your experience.
USEFUL FEATURES
    E-BAROMETER
     The ThOR-HD next-gen barometer gives you precise accurate data so you can make sure everything is dialed in!
    GYROSCOPE
     Improve ability to smoothly spot game by activating the built-in gyroscope & image stabilization! Steady your view and make the experience a lot of more fun!

    E-COMPASS
     The E-Compass let you know exactly what direction you need to head so you can move a little closer and get a better shot at that monster buck you're tracking.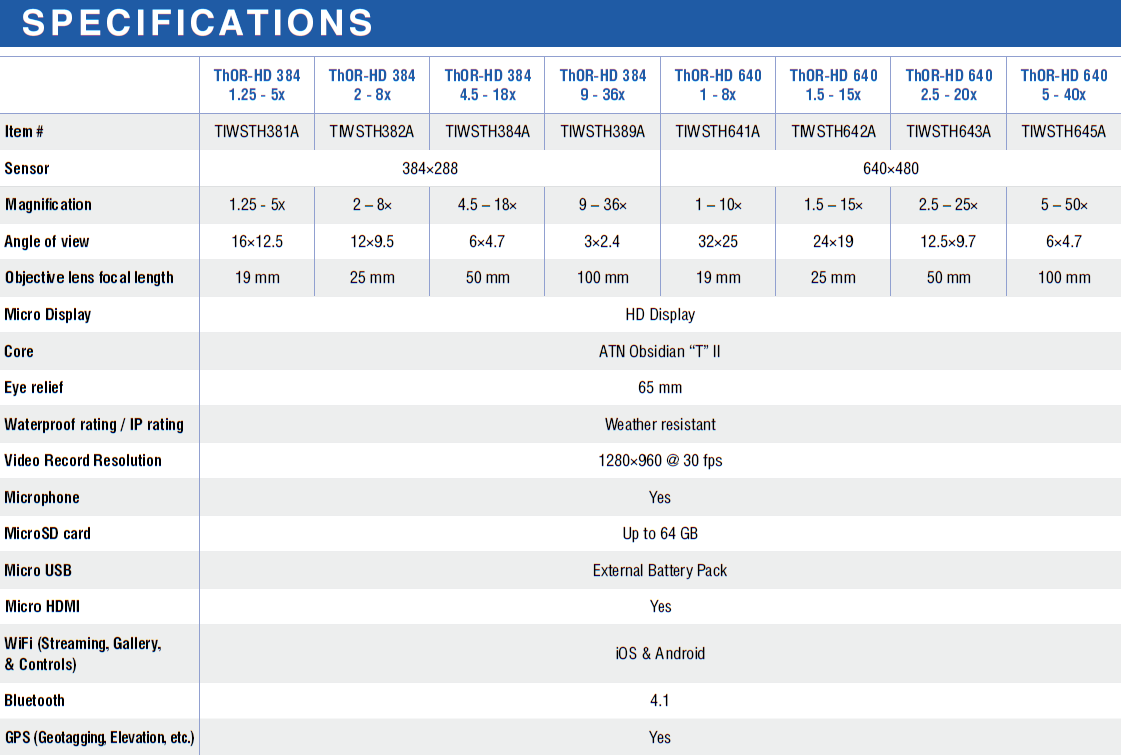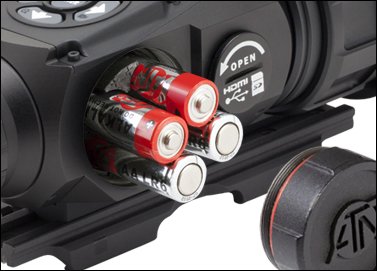 Installation of Batteries: Use only 1.5 V batteries
 The Thor-HD operates on (4) Lithium AA-type batteries
 Install batteries as follows:
 Remove the battery cap by unscrewing it counter clockwise
 Insert batteries as shown
 Return the battery cap into the housing (screw clockwise until finger tight)
NOTE:
 We highly recommend using the ATN Power Weapon Kit.  With it you don't need any batteries and will have an average of 16hrs of running time.  You'll also be able to mount your scope on higher caliber systems since strong recoil will no longer be able to dislodge internal batteries and thereby potentially power down the scope.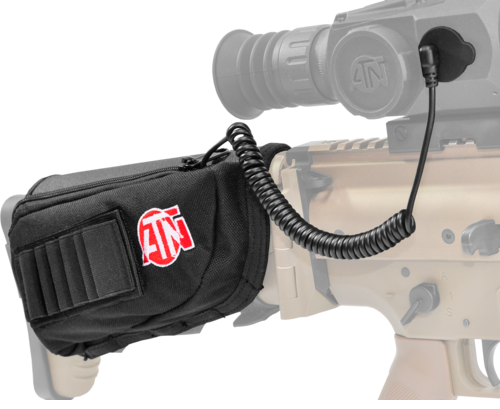 ATN Power Weapon Kit:         P/N: ACMUBAT160 UPC: 65817511227 3 
Includes:
20,000 mAh Battery Pack
USB to Micro USB w/ L Shape Connector
Water Resistant Rubber Seal
Adjustable Buttstock Pouch
The ATN Extended Power Kit gives you plenty of juice whenever and wherever you need it.Up to 22 hrs of continuous use. Easy to recharge and can power other devices.
---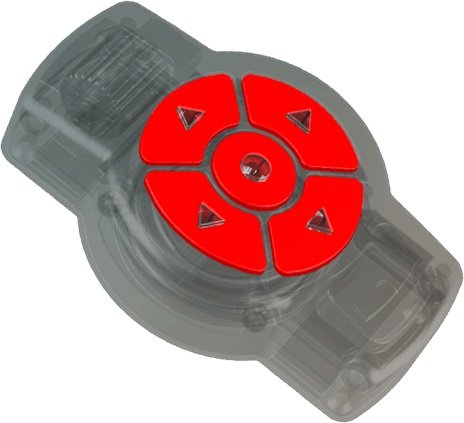 ATN X-Trac:        
P/N: ACMURCNTRL1 UPC: 65817511451 2 
Tactical Remote Access Control System
Bringing you the Future Today! In our digital world why settle for anything less?
Never get stuck in a critical situation!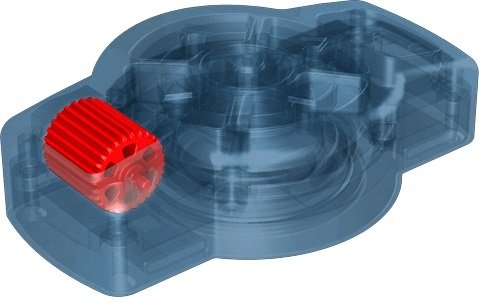 Connect via
Bluetooth
to your ATN Smart Device and control all the features and functions without touching the scope.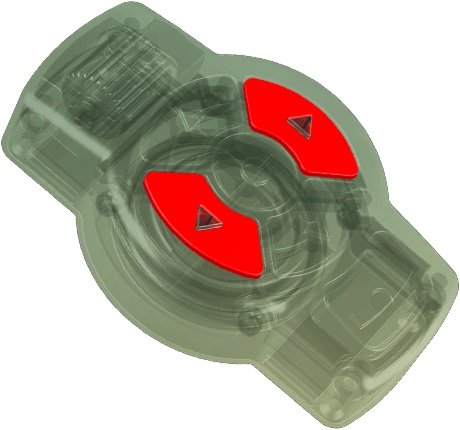 Using your Ballistic Calculator, Smart Range Finder, Environmental Adjustments and other cool features on your
Smart HD Scopes
just got easier!