EOTech HHS3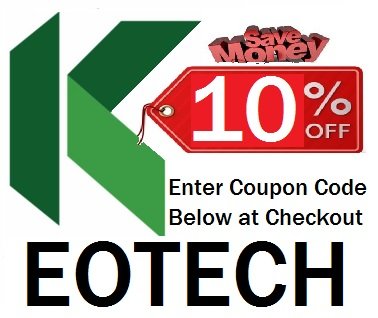 1 Remaining in stock
The Holographic Hybrid Sight III (HHS3) is extremely versatile.

  It offers extremely quick close quarter targeting with the magnifier switched away but can instantly transition to a magnified optic effective out to longer distances.  Powered by two AA Alkaline or Lithium batteries, the HHS III can quickly adapt to many shooting situations.  The HHS III system offers wide-field optical performance with superior light transmission for visibility in a variety of lighting conditions.
Holographic Hybrid Sight III (HHS3) 518-2 with G33.STS Magnifier

EOTech HHS-3 Holographic Hybrid Sight III is an ideal combination of state of the art EOTech tactical gear, optimized for precision accuracy in intense tactical situations at close or medium range. These EOTech Red Dot Sights combine the high-accuracy optics of the EOTech 518-2 Red Dot Sight and the zoom-enhancing properties of the EOTech G33 Red Dot Magnifier into a single potent reflex sight. The heart of the red dot sight is the 518-2, a highly compact, tactically-oriented red dot sight that features a large ring reticle with two 1-MOA aiming dots. The reflex portion of the EOTech HHS2 Holographic Hybrid Reflex Sight w/ G33 Magnifier features true two-eyes-open aiming, allowing you to get a full picture of the battlefield while maintaining precision accuracy. EOTech has equipped the EXPS2-2 red dot sight with easy to adjust side illumination buttons, and its transversely mounted 123 lithium battery will rarely need replacement. The EOTech Holographic 518-2 Hybrid Magnified Red Dot Sight is also highly versatile, capable of mounting to your weapon with the integrated locking quick detach lever.

---
Take advantage of the EOTech's HWS ability to incorporate fixed and flip-up magnifiers.
* Vastly improved accuracy at medium range distances
* Increased target recognition and identification at greater distances
* Achieves extremely rapid transition from Close Quarters Battle to medium range targeting - and back again
* Retro-fits to all current HWS models - providing an instant upgrade path
* The unique Holographic technology allows the center dot to remain 1 MOA in size, while the angular size of the target is magnified
* Zero is maintained in the HWS and not in the magnifier - you never lose zero, no matter if you are targeting through the magnifier or only through the HWS
* The magnifier mount provides elevation and azimuth adjustment to allow the reticle to be centered in the FOV of the magnifier.
---
Reticle is a 68MOA circle with (2) 1 MOA Aiming Dots.
  USING THE 2-DOT BALLISTIC RETICLE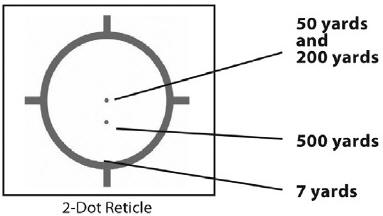 The EXPS3 offers a unique 2-dot ballistic reticle option assisting in short to long range applications. The 2 dots can be distinguished with or without magnification. This simple design is calibrated to the specific trajectory of the M4 carbine but can work on many other weapon platforms
---
Product Details


Length/Width/Height:
9.5" x 2.3" x 3.3" (234 x 59 x 83.9 mm)
Weight:
25 oz (708.8 g)
Water Resistant:
Submersible to 10 ft. (3 m) depth
Mount:
MIL-STD-1913 rail
1" Weaver
Brightness:
20 brightness settings
Power Source:
Two 1.5 V AA batteries.  Supports lithium, alkaline, or rechargeable
Battery Life:
Lithium: 1,000 continuous hours at nominal setting 12 and room temp.
Alkaline: 600 continuous hours at nominal setting 12 and room temp.
G33.STS is compatible with all EOTech Holographic Weapon Sights
Fixed Magnification: 
3X
Eye Relief: 
2.2" (55.8 mm)
Field of View: 
7.3°
Sealing: 
Fog resistant internal optics