X-SIGHT 4K PRO
    The X-Sight II HD changed the playing field for digital rifle scopes for hunting, and now ATN is proud to present the next generation of the X-sight, The ATN X-Sight 4K Pro Smart HD Day & Night Rifle Scope. It provides a user experience like no other, building off of the groundbreaking innovation and quality from the X-sight II, and taking it to new heights with features never before seen on a digital scope with an extended and improved 18 hour battery life and an improved and enhanced HD Night Vision mode.

     ATN brings all of these new and exciting features on a new and improved platform. The best rifle scope developed in 2018, the ATN X-Sight 4K Pro features a faster Dual Core processor to handle its state of the art ultra-sensitive Ultra HD sensor, which lets you record video and stream to your Smartphone at the same time! All of that is featured on the classic X-sight design with easy to use mounting rings, and comfortable and ergonomic 90mm eye relief. This new scope runs on the intuitive Smart-HD Optic user interface, complete with all the applications and features our customers have come to expect from ATN. The future of Optics is here, beat the line!
Ultra HD Sensor

Record Full HD Video with 120fps

Day & Night Modes

WiFi Dual Stream Video

Ballistic Calculator

Recoil Activated Video (RAV)

One Shot Zero

Profile Manager

Smart Range Finder

Dual Core Processor

Share on Social Media

Bluetooth

Ultra Low Power Consumption (18+hrs Use)

Smooth Zoom Electronic Compass
Part #: DGWSXS3144KB / UPC: 658175115175

ATN X-Sight-4k, 3-14x Buck Hunter Smart Daytime Hunting Rifle Scope with Full HD Video rec, WiFi, GPS, Smooth zoom and Smartphone controlling thru iOS or Android Apps
Part #: DGWSXS5204KB / UPC: 658175115182

ATN X-Sight-4k, 5-20x Buck Hunter Smart Daytime Hunting  Hunting Rifle Scope with Full HD Video rec, WiFi, GPS, Smooth zoom and Smartphone controlling thru iOS or Android Apps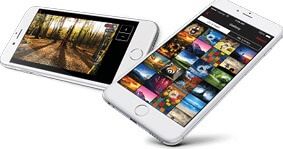 Control your device and view a live streaming feed with our ATN Obsidian 4 app. After connecting your phone or tablet via WiFi to your ATN device, you can see on your phone/tablet screen what is shown in your optic's viewfinder.
Want to see what you've recorded so far? No problem open up the Gallery and playback your latest adventures. All your photos and videos are right at your fingertips.
In order to download the latest version of the ATN Obsidian 4 app. Please visit the iOS store or Google Play store. Search for "ATN Obsidian 4" install the application.
To connect your ATN device to your smart phone or tablet, you must first enable WiFi on your ATN device via the shortcut carousel. Once enabled, you can access your WiFi settings on your phone or tablet and select the respective SSID (DeviceName_XXXX) to establish the connection. The default password is "atnsmarthd".
Once the connection has been successfully established, open your ATN Obsidian 4 app and your respective device should be shown on the home screen. Tap the button with your devices name to control your device, access live streaming as well as the gallery from your phone or tablet.