AN/PEQ-15A DBAL-A3 Steiner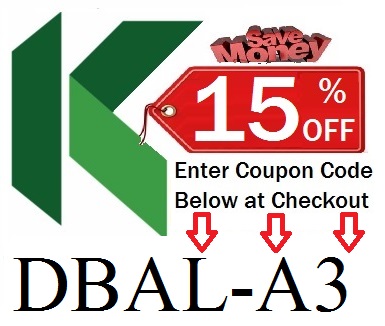 Black (9008) / Tan (9009 DISCONTINUED)

     Now available for the commercial market, the first eye-safe IR laser pointer, IR illuminator and Green LASER Pointer in a single compact unit.
Supplied with:
 * Quick-Release Mount,
 * 7" Remote Cable Pressure Pad Switch
 * (1) 3-Volt 123A Lithium Battery 
  The third generation DBAL-A3 (Dual Beam Aiming LASER) is equipped with an Infrared Pointer, an Infrared Pointer/Illuminator and a Green Ultra Powerpoint visible pointer, which is 5 times more visible than traditional Red LASER's. The DBAL-A3  allows you to sight in the Visible LASER and Co-Aligns the IR LASER. The DBAL-A3 also has the illuminator. In contrast, the DBAL-I2 does not offer the Dual Beam Co-Alignment. You will need to sight in your IR LASER with Night Vision and your Visible LASER separately. Also, there is no illuminator on the DBAL-I2.

     The DBAL-A3 provides the same overall functionality as its predecessor, the DBAL-A2, but with enhancements that include dual remote cable ports that incorporate a tactical light by plugging the supplied Y-cable into both the light and the visible override port on the back of the laser housing. Pressing the Y-cable pressure pad will simultaneously activate the tactical and the visible laser. The second pressure pad, plugged into the standard port, will activate the infrared laser functions. This unique feature allows for immediate transition from low light to daylight operations by simply choosing which pressure pad to activate.
Designed to meet MIL-STD-810G requirements for extreme environmental conditions, the DBAL-A3 provides users with the utmost advantage in ever-changing battlefield conditions.
This lightweight, waterproof unit is equipped with a Green Ultra Power Point LASER which is designed for maximum daytime visibility and clear, crisp visibility at night. The Green LASER offers faster target acquisition and is 5 times more visible than traditional Red LASER's. A third option involves an Infrared pointer, which meets MIL-STD-810G for reliability under harsh environmental conditions.
Features an adjustable IR illuminator for better illumination at longer ranges, dual activation switches and high/low power modes. The DBAL-A3 class 1/3R Civilian, based on the standard issue DBAL-A3 for U.S. war fighters, brings the latest advances in IR and LASER technology to the civilian market with its dual beam reliability for extreme accuracy in low- and no-light maneuvers. In addition, the DBAL-A3 is the first to feature new de-focused adjustable IR illumination technology to enable both mid-range and close quarter target acquisition.



Manufactured in the USA using the finest quality materials, with a 3 Year Warranty.

EXPORT LICENSE REQUIRED.

Features
  *  Available in Black or Tan (Desert Sand)
  *  Rugged Aerospace Aluminum housing, MIL-SPEC Type III Hardcoat anodized
  *  Hi-Power and Lo-Power modes of operation
  *  Mounting holes for a Flip-Up front sight, Sub-Miniature Red Dot Sight or a MIL-SPEC-1913 top rail
  *  6061-T6 Aircraft Aluminum, MIL-SPEC Type III Hardcoat Anodized Housing
  *  ESD Compliant for air worthiness
  *  Fully adjustable for Windage and Elevation
  *  Single adjustment mechanism for both Visible and IR pointers
  *  Meets MIL-STD-810G for adverse environmental conditions
  *  Activation/Low Battery indicator light (123A Battery only)
  *  Dual remote cable ports incorporate Tactical Lights
        ◊ Override cable switch activates the Visible LASER & Tactical Light simultaneously
        ◊ Standard remote cable switch activates the infrared functions
        ◊ Single tap for momentary activation,
        ◊ Double tap for Continuous ON mode for 5 minutes or until pressed again
  *  Optional Optical Diffuser and Neutral Density Filter Available
  *  Waterproof to 5 Meters (Military Models Waterproof to 20 Meters)

DBAL-A3 PN: 9008 (Black) & 9009 (Tan)
LASER Type:
Visible Green - Class IIIa
IR LASER - Class IIIb 
IR Illuminator - Class IIIb    

---
Visible Green Laser - Class IIIa 532nm
Beam Divergence: <0.8 mRAD
High Output: <5mW
Low Output: 1mW
Range/Visibility (Day) 15m (16yds)  
Range/Visibility (Night) 750m (820yds)
---

Power Output:
IR LASER Pointer <0.7mW (non LED)
Beam Divergence: <0.8 mRAD
Wavelength:  850nm
Range/Visibility (Night): >250m (274 yards)
---

IR Illuminator: <4mW (non LED)
Beam Divergence: 95 - 195 mRad
Wavelength:  850nm
Range/Visibility (Night) ≤1000m (1100yds)
---

850nm Low Output: <300mW: Yes
High/Low Operation: Yes
Includes Pressure Pad Switch: Yes
Pushbutton Activation: Yes
Remote Cable Activation: Yes (Pressure Pad Switch)
Momentary On: Yes
Constant On: Yes
Windage/Elevation Adjustable: Yes
Quick Detachable HT Mount: Yes
Mounts to MIL-STD 1913 Picatinny: Yes
(1) CR123A Battery Operation: Yes
Battery Life: >3 Hours
Waterproof: Submersion in Meters: 5 meters
Weight in ounces: 8oz / Weight in grams: 227g
Size: Length = 3.5" (91.4 mm) / Width = 2.75" (69.9 mm) / Height = 1.59" (40.4 mm)
Aircraft Aluminum 6061-T6 w/Class III Hard Anodized Housing: Yes
Temperature Range: 40°C(-40°F) to +65°C(149°F)
Max Storage Temperature: 80°C (176°F)
Warranty in Years: 3 Years
 
Optional Accessories:
9102 (Old LDI PN: FA05779-01) Exit Port Cover - IR Illuminator - Black

9103 (Old LDI PN: FA06883-01) Exit Port Cover - Visible/IR Pointer - Black

9105 (Old LDI PN: FA06883-03) Exit Port Cover - Visible/IR Pointer - Tan

9111 (Old LDI PN: FA05805-01) CR123A Battery Cap - Black

9112 (Old LDI PN: FA05805-03) CR123A Battery Cap - Tan

9113 (Old LDI PN: FA06393-01) CR23A Battery Cap STRAP (For 9111) - Black

9114 (Old LDI PN: FA06393-03) CR123A Battery Cap STRAP (For 9112) - Tan

9120 (Old LDI PN: FA05063-7) 7" Right Angle Remote Cable Pressure Pad Switch

9121 (Old LDI PN: FA05219-7) 7" Straight Remote Cable Pressure Pad Switch

9135 (Old LDI PN: FA05233-01) Set of 5 Optical Pattern Generators, IR Pointer - Black

9137 (Old LDI PN: FA05238-01) 80° Optical Diffuser - Black

9138 (Old LDI PN: FA05349-01) Neutral Density Filter, Dust Cover - Black

9145 (Old LDI PN: FA06146-01) Dual Remote Cable Pressure Pad Switch - Black