Steiner M5Xi 1-5x24mm
DISCONTINUED - Information Purposes Only
OUT of STOCK
M5Xi 1-5x24 30mm
     The German-made M5Xi series features world-class engineering and optical systems, built to strict military specs and precisely crafted for victory – on the battlefield, or in competition. The 1-5x is for marksmen rifles, patrol rifles and AR/M4 platforms, with true eyes-open 1x magnification, and 5x zoom to locate targets at longer distances. 
5570 1-5x24mm Rapid Dot 7.62 Reticle, UPC: 000381855701
5571 1-5x24mm Rapid Dot 5.56 Reticle, UPC: 000381855718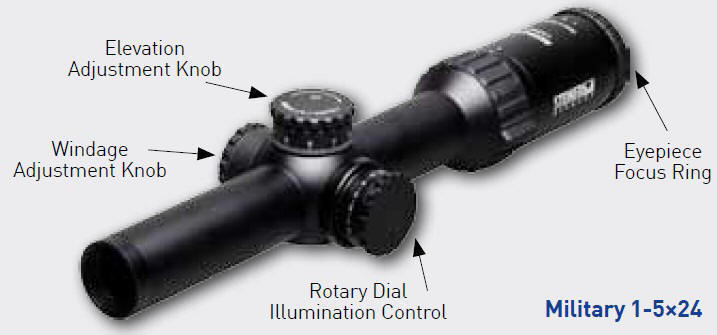 This Close Combat Military Scope sports a 30mm Tube, etched 0.4mRad Illuminated Rapid Dot Reticle calibrated in either 5.56 (5571) or 7.62 (5570) offers true 1X eyes open capability for situational awareness and 5X power magnification to engage distant targets.
Magnification 1x-5x
Tube Diameter 30mm
Length 11.6"
Battery CR2450
Item no. 5571 - Rapid Dot Reticle for 5.56
Item no. 5570 - Rapid Dot Reticle for 7.62
     The ability to see what others don't. That's what Steiner brings to your side: razor-edge image clarity, optimum depth And color, superior ability to probe, plan and engage with force-multiplying stealth, surprise and impact. After 67 years of deployment and constant improvement, no optic serves your mission and your troops better.
Ordering Part#
5570
5571
Magnification

1-5X

Objective Lens Size

24mm

Tube Diameter

30mm

Focal Plane

2nd

Field of View (FOV) @ 100 yards

118.1 - 23.7

Eye Relief

3.5 - 4.3

Exit Pupil (mm)

11.5 - 7.2

Length

11.6"

Mounting Area
 
Weight

21.2 oz

Diopter Adjustment Range

+2 to -3

Reticle

Rapid Dot 7.62

Rapid Dot 5.56

Illumination Control

Rotary Digital Control w/Intermediate Stops

Elevation Adj. Knob

Resettable Zero

Wind/Elevevation

1 cm (0.1 mrad)

Windage Range @100m

160 cm (16.0 mils)

Elevation Range @100m

332 m (32 mils)

Parallax/Focus

Fixed

Parallax/Focus Range

328' (109 yards)

Rubber Armoring
 
Nitrogen Filled

Yes

Operating Temp Range

-13°F to +145°F

Objective Lens Cover

Included

Waterproof/Fogproof

Submersible to 33'

Battery

CR2450

Special Features
 
Warranty

Heritage Warranty

Color

Black
PRODUCT FEATURES: 
BROADBAND ANTI-REFLECTION COATINGS...For 94% light transmission to ensure optimal performance in low light.
OPTIMIZED EXTERIOR DESIGN...with larger, positive grip Elevation, Windage, Parallax, and Illumination Knobs along with Non-Slip Diopter and Magnification Adjustment.
5X ZOOM...Provides maximum range at the high end, wider Field of View (FOV) at the low end and eliminates any tunneling effect. The M5Xi provides true eyes-open situational awareness at low magnification.
PRECISE WINDAGE/ELEVATION ADJUSTMENT...is easy for repeated accuracy with tactile click-by-click feedback you can hear and feel.
OPTIMIZED TUBE & KNOB DESIGN...for more mounting option and optimum performance with different rifles and added equipment.
ILLUMINATED RETICLE...with 4 day/7 NV levels with (2) "Off" positions at each end, and quick standby levels between each for fast return setting.
WATERPROOF/FOGPROOF/SHOCKPROOF...durable construction you can trust to stand up to any cold or wet conditions...Waterproof to depths of 33 feet...and rugged enough to withstand impact testing to 900 G's on all optical & electronic components.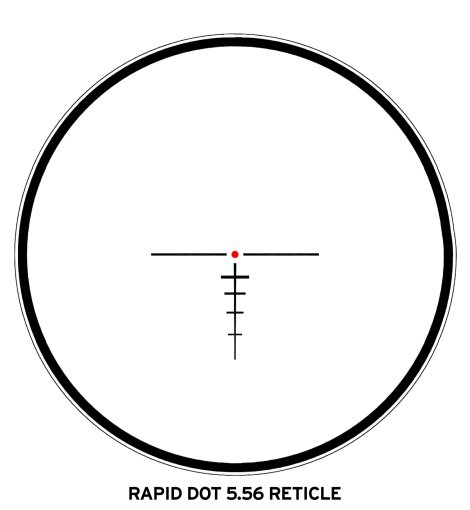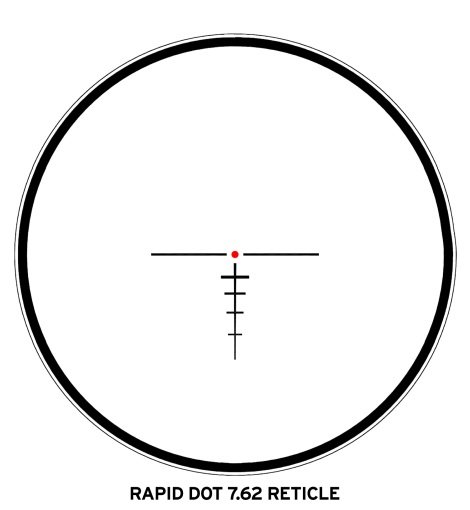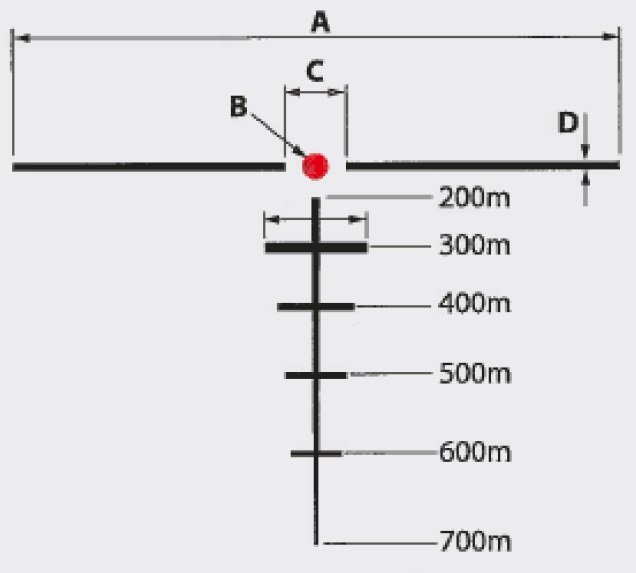 Mounting the Scope
The 1-5x24 Riflescope requires 30mm rings. KERIF Night Vision recommends using high-quality, solid steel rings and bases. Quality components ensure that your scope will remain securely mounted, and will provide the maximum accuracy. Steiner recommends the use of a 45 MOA (13.1 mRAD) mount if shooting at extremely long range where the maximum elevation of 26 mRAD is required. Read the manufacturer's directions regarding the installation of mounts and rings.
| | | | |
| --- | --- | --- | --- |
|   |   | Accessories |   |
| Color | Part# | Product Description | UPC Code |
| Black | 950 | Steiner Pouched Lens Cloth | 000381809506 |
| Brown | 7611 | Leather Sling | 000381876119 |
| Black | 7612 | Nylon Sling | 000381876126 |
| | | |
| --- | --- | --- |
|   | T-Series Scope Rings |   |
| Part# | Product Description | UPC Code  |
| 5960 | T-Series Scope Rings 30mm Low | 000381859605 |
| 5961 | T-Series Scope Rings 30mm Medium  | 000381859616 |
| 5962 | T-Series Scope Rings 30mm High | 000381859627 |
| 5963 | T-Series Scope Rings 30mm Extra High | 000381859638 |
| 5970 | T-Series Cantilever Mount, 35mm high *NEW* | 000381859709 |
| 5971 | T-Series Cantilever Mount, 40mm high *NEW* | 000381859716 |