EOTech Magnifiers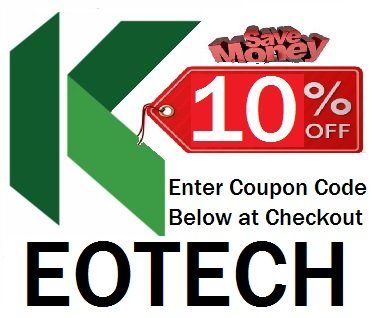 If an item is showing out of stock and you want to put one on order with no up front costs, please give us a call at (702) 324-6463. 
The G33.STS magnifier is shorter and lighter than previous G32 model. The improved mount provides faster transitioning from 3X to 1X. The G33 offers tool free azimuth adjustment, a larger field-of-view and an adjustable Diopter for improved, precise focusing.
Product Details

Compatible with all EOTech
Holographic Weapon Sights
Length/Width/Height:
3.9" x 2.2" x 3.3" (99 x 55.9 x 83.9 mm)
Weight:
11.2 oz (317.5 g)
Fixed Magnification: 
3X
Water Resistant:
Submersible to 33 ft (10 m) depth
Eye Relief: 
2.2" (55.8 mm)
Field of View: 
7.3°
Mount:
MIL-STD-1913 rail
1" Weaver
Sealing: 
Fog resistant internal optics
Lightweight and compact magnifier by EOTech
Compatible with a wide range of red dot sights and night vision devices
Magnifies any weapon optic by 3x
Improved Switch to Side (STS) mount allows rapid switching between 3x magnification and 1x sight
Tool-free azimuth adjustment
Improved field of view over the G32
Adjustable Diopter for precise focusing adjustment
Fog proof internal optics
The
EOTech G33 Red Dot Sight Magnifier
is a fast and convenient way to get more range out of your professional-grade red dot sight. Known as the first choice of America's Elite Special Operation Forces, this Magnifier from EOTech uses powerful optics to enhance the magnification rate of your red dot of choice by 3x, greatly extending the range and accuracy of your firearm. The
EOTech G33 Red Dot Sight 3x Magnifier
features a new and improved mount over its predecessor, a
Switch-to-Side (STS) mount
that allows you to quickly engage and disengage the magnifier by flipping it to the side of your firearm. The
EOTech G-33 3x Magnifier
is shorter and lighter than its previous incarnation, the
G23
, and features a tool-free azimuth adjustment and an extremely wide field of view, allowing you to achieve improved magnification without compromising target acquisition. Magnify the potency of your holographic sight by augmenting it with the
EOTech G33 Magnifier w/ Adjustable Diopter
.
3 New Magnifiers coming out in End of Summer 2020