RS75 RICO HD



RICO HD 1280 2X 75mm Thermal Weapon Sight
The RS75 maintains many familiar RICO Mk1 characteristics including a 4 button layout, similar software style and menu functions, and high speed germanium objective optics. In addition to the tried and true features of the MK1 line, InfiRay Outdoor added several highly requested features to the RS75 including 128gb of internal storage space, an upgraded 2560x2560 AMOLED display, an enhanced microphone, and a recoil mitigating mount for increased durability.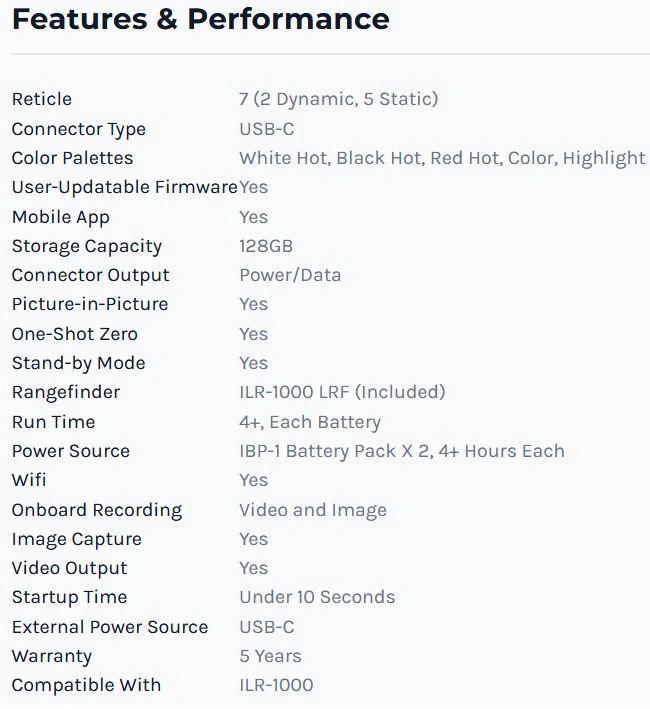 CRYSTAL CLEAR AUDIO AND VIDEO
The RICO HD offers crystal clear onboard audio recording to compliment captured videos. Increased audio clarity over previous RICO generations allows you to capture a quiet whisper before the shot or the report of a bullet impact hundreds of yards away.
PREMIUM OPTICS AND NEAR-EYE DISPLAY 
One of the first things you notice when you look through the RICO HD RS75 is the optical clarity. The eyepiece offers edge to edge image perfection when paired with the 1.03" 2560x2560 AMOLED Micro Display. The RS75's Orthoscopic eyepiece has also been redesigned with premium components specifically selected to achieve low distortion and edge to edge clarity. This redesigned eyepiece offers a more forgiving eye relief for a more comfortable cheek weld and 60mm of eye relief.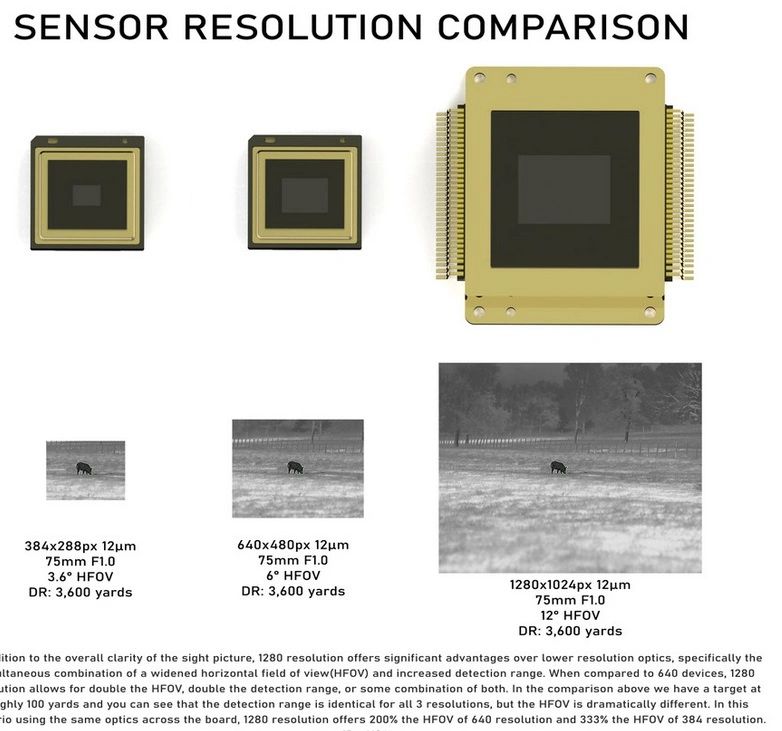 UNLOCKED NEXT GENERATION CAPABILITIES
What does it take to unlock the next level of thermal imaging? Four times the resolution of 640 devices, 1,310,720 pixels, a 12 degree horizontal field of view, and a detection range of 3,600 yards make the RICO HD the ultimate thermal weapon sight for any distance. No longer do night hunters have to sacrifice detection range or field of view, you can have it all in one scope for close range, mid range, or longer range shots. 
To get the most out of the first 1280x1024 resolution weapon sight, InfiRay Outdoor built in a suite of best-in-class features including a rail mounted laser rangefinder and compatibility with a custom reticle generator app. Never before has a weapon sight enabled the skilled shooter to be as accurate at night as they are in daylight conditions, until now!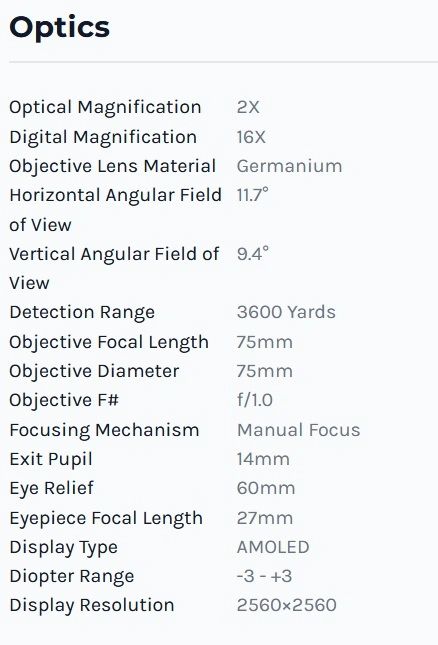 The InfiRay Outdoor RICO HD RS75 marks a new chapter in thermal technology, featuring an industry-first 1280×1024 12 μm sensor and a 75 mm f/1.0 lens. This cutting edge technology is taken a step further with a 1.03-inch large-format display with ultra-high 2560×2560 resolution and a low-distortion orthoscopic eyepiece. The RICO HD also offers crystal-clear onboard audio recording and 128GB of storage so you can capture each countdown and relive every impact. With the RICO HD RS75, InfiRay Outdoor has finally unleashed capabilities that night hunters had previously only dreamed of.