Steiner Safari Binocular

Binoculars


German-engineered So Nothing Escapes You No Matter Where In The World You Are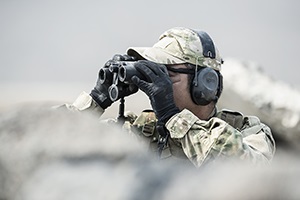 Steiner binoculars utilize the latest in German optics technology to deliver the finest binocular lines in the world for hunters, law enforcement and military personnel, and adventure-seekers on land and sea.
Game-finding precision optics and pinpoint laser ranging, in one compact binocular.
ITEM: 2040 Safari 10x26 (OUT OF STOCK)
ITEM: 2041 Safari 8x42 (OUT OF STOCK)
ITEM: 2042 Safari 10x42
(OUT OF STOCK)
The Steiner Safari Binocular merges an ergonomic form factor with well-engineered optical features to give outdoorsman an ideal ranging device for down-range glassing in challenging light or inclement weather.
Safari's optical performance begins with phase-corrected BAK4 Roof Prism Lenses with High-Contrast Anti-Reflection coatings that produce bright, crisp, and clear images with accurate color representation. A wide angle Field of View minimizes the disorienting hand-shake that is common when holding highly magnified optics such as this while offering users an immersive observational experience. If you prefer to make detailed observations at closer ranges, the Safari's short minimum focus distance allows viewing nearby objects, such as birds, bugs, and flora to be comfortable and easy.
Its narrow bridge design offers a stable platform for the internal focusing mechanism that's controlled by a slim, low-profile focus knob. The lightweight and impact-resistant Makrolon Poly-carbonate Housing is encased in an oil, petroleum, and chemical-resistant NBR synthetic Rubberized Armor that improves your grip, especially in inclement weather; PLUS, the optical tubes are O-ring sealed to keep the elements out. To help minimize fatigue and eliminate vibrations and shake the Safari can be Tripod Mounted with an optional adapter (PN: 772).
Product Highlights
Phase-Corrected BAK4 Roof Prisms

Fully Multi-Coated Optics

Wide 62° Apparent Angle of View

Short, 6-Foot Close-Focus Distance

O-Ring Sealed to be Waterproof

Closed Bridge Configuration

Makrolon Polycarbonate Chassis

Large Center Focusing Knob

Tripod Mountable with Optional Adapter

Twist-Up Silicone Eyecups
Outdoor Series Binoculars
You pass this way but once. Make sure you see it clearly - all the color and contrast, every breathtaking detail, all laid out with depth and clarity only Steiner's world-class optical technology and adventure-loving construction can provide. Every hike, cruise, outing and event has its own unforgettable high point. Make the most of it with the best companion you could have along: Steiner Nature and Travel binoculars.
Nobody but Steiner could combine featherlight weight, high performance, small size, and razor-sharp images into a single, well-armored tool.
8X & 10x Magnification shows you more detail from farther away, perfect for sports events and wildlife observation.
Ships with:
Steiner LRF 1700 8x30 Laser Range-Finding Binocular

Neck Strap

Objective Lens Cover

Rain Protection Cap

Carry Case

Steiner Heritage Warranty
Product Features: 
Steiner High-Contrast-Optics - provide bright, brilliant views, accurate color and clear images with high contour sharpness for exceptional performance up to close range of 2m
Ergonomic Design - with rubber armored protruding controls providing comfortable and silent observations with effective sound absorption.
Cylindric Rotation Eyecups - made of soft, skin-friendly and non-aging silicone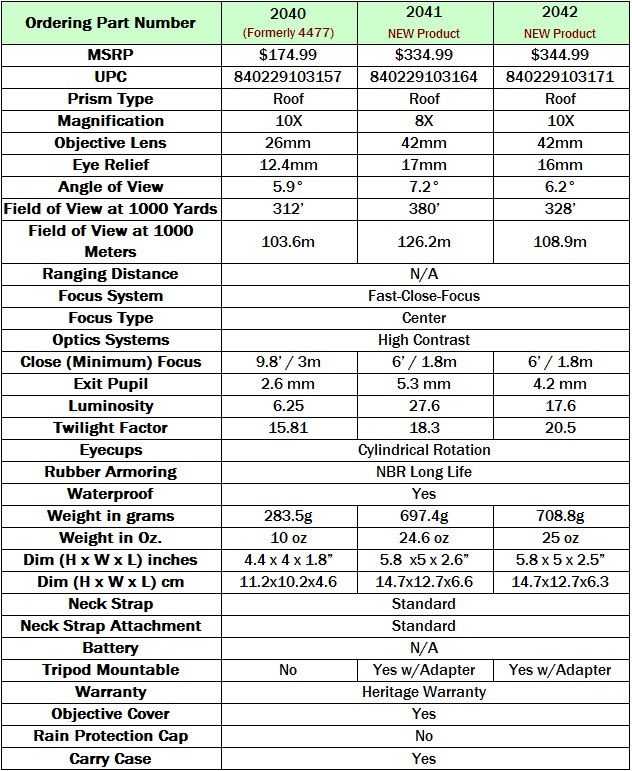 It is fogproof and waterproof for absolute protection, while being sealed at 14-psi pressurized dry nitrogen into its optics, for premium clarity in any condition. The shockproof lenses and prisms are built into unbreakable binocular housings, then purged, sealed and shielded to withstand harsh conditions and brutal abuse.

Hunters and Outdoorsman prefer Steiner Binoculars for their toughness. Quickly and easily find your target without juggling multiple optics.
Optical Performance
·         High 10x Magnification on the 2040 & 2042 Models allow users to make detailed observations of distant objects
·         Moderate 8x Magnification on the 2041 Model brings subjects in close for viewing without sacrificing field of view or exit pupil
·         42mm objective lenses on the 2041 & 2042 Models draw in more light than smaller models to boost low-light performance without excessive bulk
·         26mm objective lens on the 2040 Model ensures a compact form factor, complemented by the prism design
·         Compact roof prism light path for all 3 Models
·         BAK4 prisms deliver a round exit pupil, and a crisp and clear image with limited edge distortion
·         Phase-corrected prism coatings improves color rendition and contrast
·         High-Contrast Optics system: Optical coatings produce bright high-contrast images with neutral, natural color reproduction
·         Short 6-foot minimum focus distance enables detailed observations of bugs, birds, flowers, and other plants at close-range
·         Wide 62° apparent angle of view on the 2041 & 2042 Models helps minimize the appearance of the distracting hand-shake common when holding high-power optics
·         59° apparent angle of view on the 2040 Model approaches wide angle to help minimize the appearance of the distracting hand-shake common when holding high-power optics
·         328-foot field of view at 1000 yards on the 2041 & 2042 Models
·         312-foot field of view at 1000 yards on the 2040 Model
Use and Handling
·         Closed-bridge configuration provides a stable and strong platform for the focusing mechanism
·         Ribbed and slip-resistant large center focusing wheel is easy to manipulate — even when wearing gloves
·         Right-eye Dioptric correction allows for precise compensation to individual eye prescription
·         Long-life silicone twist-up eyecups for comfortable use with or without eyewear
·         Tripod mountable with optional adapter helps to reduce arm-fatigue during long glassing sessions or to eliminate shake and/or vibrations
·         Generous eye relief helps to reduce eye strain and improve viewing comfort during long glassing sessions
·         Comfortable exit pupil will completely cover most pupils as they open and dilate as light fades
Construction Details
·         Lightweight and impact-resistant Makrolon Poly-carbonate chassis
·         Oil, petroleum, and chemical-resistant NBR synthetic rubber armor offers improved grip security, especially in cold and wet weather
·         Raised ribs on optical tubes and bridge improve grip security and slip resistance
·         O-ring sealed to be waterproof against driving rain, splashing water, and mist