EOTech Vudu 1-6x24 FFP Riflescope

If an item is out of stock and you want to put one on order, please give us a call at (702) 324-6463.
Description
Vudu 1-6x is compact, yet fully loaded. Crafted with the 3-gun and serious hunter in mind, this is an optic that feels as much at home on the AR platform as it does on your favorite bolt-action rifle. The EOTech Speed Ring reticle allows for fast target engagement at low power, but at higher power provides the resolution and accuracy required to tackle longer shots. The Vudu 1-6x is the perfect solution for short to medium range applications that require the highest level of durability and accuracy.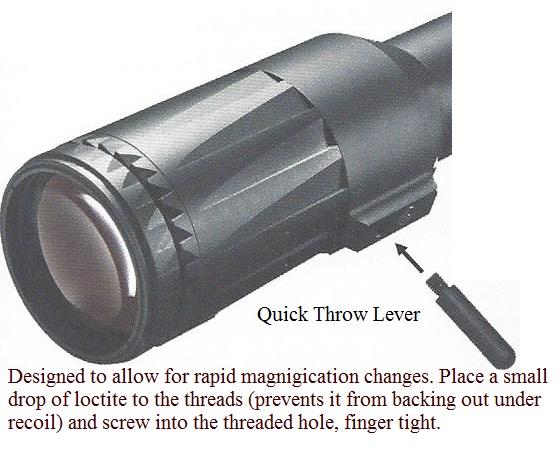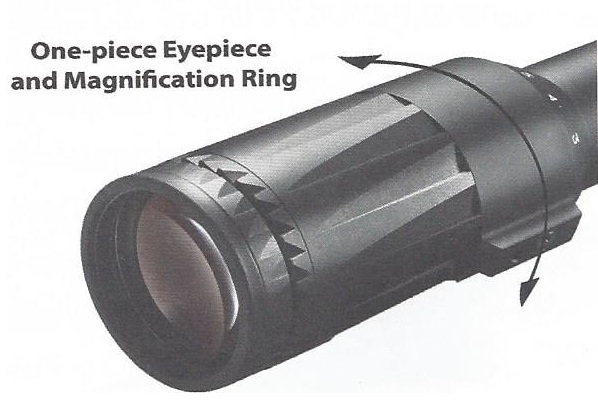 The EOTech Vudu 1-6X uses a single construction eyepiece for exceptionally fast and easy adjustments. To change the magnification, simply turn the magnification eyepiece to the desired level.
---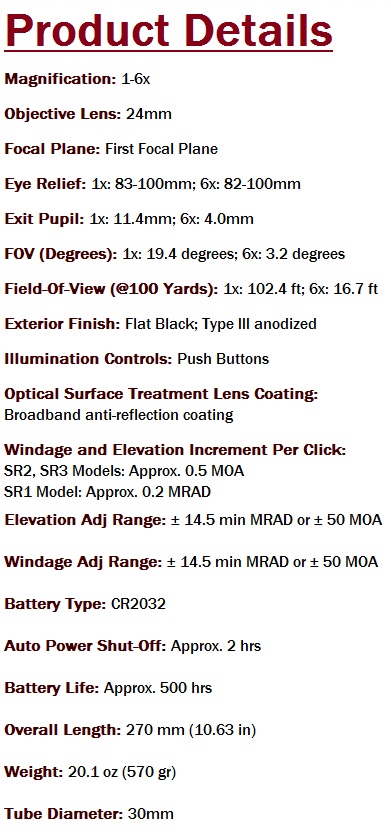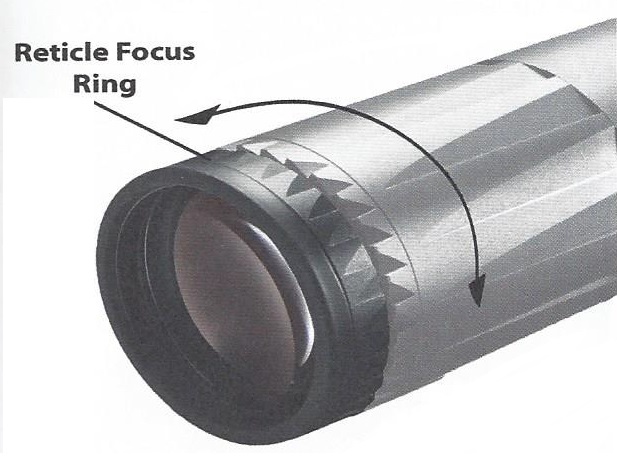 The Vudu 1-6X uses an eyepiece focus ring that is designed to quickly adjust the focus of the Riflescopes Reticle.
To adjust the Reticle Focus, look through the Riflescope at a solid background color. A solid white wall or sky make for good backdrops. Rotate the eyepiece focus dial clockwise or counter-clockwise until the reticle image is as crisp as possible.
Once the focus adjustment is complete, it isn't necessary to re-focus every time the Riflescope is used. However, it is a good idea to occasionally re-check the adjustment
---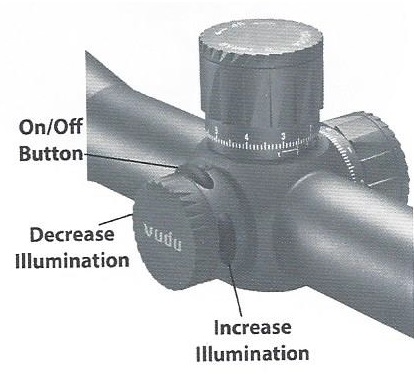 The Vudu uses an illuminated reticle to assist the shooter in low light conditions and the 10 brightness levels are controlled by a set of push-buttons located on the left side of the main body.
The illumination is designed to turn on at the same setting where it was turned off, which allows the user to quickly return to a favored brightness setting with just a single button push.
The Vudu also contains an Auto-Shutdown feature that will automatically turn the illumination off after approximately 2 Hours of inactivity (no button pushes). This preserves battery life and eliminates the chance of accidentally leaving the illumination on.
---
Available Models:
VUDU.1-6.FFP.SR1
VUDU.1-6.FFP.SR2
VUDU.1-6.FFP.SR3
Available Colors: Black